This is vary good news for the students who wish to pursue Bachelor of Vocational Course from Delhi University. As per the News, Delhi University one of most reputed universities of the Country can start Vocational Courses in 4 Colleges that fall under it from the next session.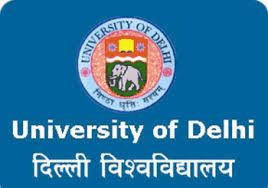 These four colleges are – Maharaja Aggersain College, Kalindi College, Jesus and Mary College and College of Vocational Studies. There is a great craze among the students for the vocational courses.
The benefit of doing such courses is that they can provide you employment immediately you leave the college as they are job-oriented courses. I would like to mention here that Mahatama Gandhi had also advocated to start the Vocational Courses for the students at school level.
The University had sent the proposal to start the vocational courses in the said colleges to the Academic Council which has shown the green flag to this proposal. The Proposal has been sent to UGC for approval.
It is said that the Bachelor of Vocational Courses will start in the four colleges after the approval from the UGC, which is the most important autonomous body to take such decisions.
DU and its affiliated colleges  have announced their Cut Offs recently. These Cut Offs have been very high as was expected. There was more problem for the outsiders as there was fewer seats reserved for them. There was much craze among the students to take admissions to the Colleges of DU such as Sri Ram College, St Stephens College etc.