Haryana Urban Development Authority ( HUDA ) is all set to declare the Result for the much-awaited and much-controversial Draw for 1135 Plots in Sector- 32 and Sector 33 on 11th of June at 10:00 am and it shall be uploaded at the official website of HUDA. The details of the draw will come out by 3 pm.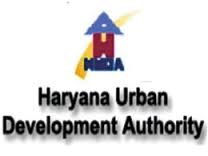 Huda Plot Draw News in Brief :
The draw was held for 899 plots of sector 32 and 33. As per the officials of HUDA, the draw of 236 plots was reserved following the directions from the High Court. The case is still pending. The allottees will have to wait for their plot no which will be given to them after the court's decision. The draw took place in the presence of thousands of people.
The HUDA Karnal Draw has had a dubious history for postponing the draw each and every time. The situation became so grim that the hon'ble Punjab and Haryana High Court had to intervene and this is the result of this intervention that the Draw Result shall be declared on June 11. The venue of the Draw has been decided Huda Ground opposite of Huda Office Complex Sector 12 Karnal. The total no of applicants was around 1,16,000.
The Draw has caused a lot of trouble to the applicants. They had taken loans from various banks and the interest incurred to the loan taken by them increased tremendously.
So it caused both mental and financial harassment for the thousands of applicants who ran from pillar to post to get the Result of the draw. There were many demonstrations for the draw and the issue was also politicized and even after the assurances from various quarters, the people could get nothing but consolations.
But now there is the silver lining that the Result shall be declared tomorrow as per the directions of Punjab and Haryana High Court.
What did the judgement say ?
As per the judgement passed by the Hon'ble Court ( CWP No 23952 of 2014) the draw for 899 plots ( for general and reserved category excluding displaced) has to be announced on 11th of June. This draw will exclude 236 plots meant for the ouster.
Click here to check HUDA Karnal Draw Online
Official website for seeing the HUDA Plot Draw Result for Karnal Region : www.huda.gov.in
About HUDA :
Haryana Urban Development Authority is a govt of Haryana body which sees to increasing demand of the residents in the urban areas due to the expansion of the cities. It keep creating Residential areas for the benefit of no of people who are in need of a good house in a well-furnished colony. Therefore millions of people trust HUDA for the quality home it provides to its costumers. But in the recent few years its working system has come under scanner.