We are living in a world of Cut-throat Competition. Everybody is striving hard to outshine others to get success in the respective field. Getting success has become the only goal for all the people. They are craving to get it anyhow – by hook or by crook. Short-cuts are favorites for many of them. But they don't know that success obtained using unfair means will inevitably elude them.
There are many people who don't taste success despite their best efforts. These unlucky keep cursing themselves, their luck and circumstances. They get frustrated and pessimistic and in the end put on melancholic attire for the rest of life.
They don't find way out. In this article, we are giving you some steps which may lead you to sure success in life. These are the steps followed by all the great men and women of the world. Now it's your turn to follow them.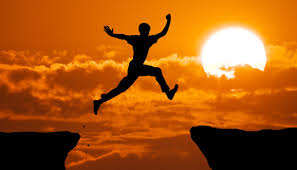 Golden Steps for Great Success –
Set your Goal –
This is the first and foremost thing to do in the direction of success. Your life must not be aimless. First of all choose your goal. There are people who start the journey of life without having aim. Their life takes them nowhere. They keep changing their aims. So success becomes a far off dream for them.
Like Arjuna in Mahabharata, you must know what your aim is. What was Arjuna's aim ? To become the world's best archer. He knew his aim and that's why kept sticking to that. He had fixed his eyes in the eyes of the fish. Arjuna never got distracted and the result was evident. So set your goal and fix your eyes on that.
Passion –
Passion is very important for success. After choosing your goal, you need to fall after it passionately. Passions are both short and long-lived. It depends upon the person what he is to choose – former or latter. If your aim is close to your heart, you will naturally be passionate about it.
If somebody has thrust it on you, you will get bored of it very soon. So choose the goal which you can achieve with passion, of your choice. You must love your goal. Take the example of Sachin Tendulkar. He was passionately in love with cricket. Even he sacrificed his studies for it. He used to practice from morning till evening. His passion was long-lived and you can see the result. World's best cricketer.
Determination – Success Mantras/ Tips
Passion and determination are interconnected. You need to be resolute in what you wish to do. Most of the time you fail in your attempts. Your passion also doesn't work. You get frustrated. You think that you are wasting your time. And you realize you must take another path. It means you are lacking determination.
You need to be strong, very strong if you have to taste success. Determination is a power capsule. It strengthens your immune power to face any of the difficulties. You must have heard of Dashrath Manjhi, the Mountain Man. He was a poor laborer from Bihar. When his wife died after slipping from a mountain, he firmly decided to remove that mountain and he did that. You know how many years he took in this task ? As many as 22 years! This is called iron will.
Strategy –
Great wars were won with great strategies. Strategy means, here, direction. If you start walking and you are in the wrong direction, you will never reach your goal. So strategy is must to ensure any success. That's why the strategists like Vidur and Chanakya are still relevant for their invincible strategies.
If you are preparing for  IAS and don't have strategy, reading one book or the other, you won't be able to clear it. Make strategy, divide your time and make access to the proper syllabus, check last years' question papers and then start preparation. This strategy will certainly work, I assure you.
Hard Work –
Hard work is the key to any success. Without hard work all the steps are useless. These said steps must be combined with hard work for sure success. In the Gita, Lord Krishana emphasises on Action ( Karma ), Selfless Action. Karma is actually work, hard work. The Fruits of labour are hard work. Hard work never goes waste.
It is true that no body wishes to work and every body is to work for survival. So you are not an exception if hard work scares you. It had also happened with the great people who believed in hard labor. But by practice, they made it a habit and started enjoying it. Learn from ants, one of the most hard working creatures of Nature.
Inspiration / Motivation
Without inspiration, you can't do hard work and get your goal. You need motivation to go ahead. Everybody gets inspiration by somebody in his/her life. This inspiration provides fuel to work. Otherwise you will loose interest in your work.
For some this motivation comes in the form of money, for other great people of the world and so on. For me Swami Vivekananda Ji and my Father were a source of inspiration. So make somebody your ideal, source of inspiration so that you keep drawing energies from their life style and teachings.
Patience –
Rome was not built in a day. We can not grow mustard on the palm. It requires time for every work to be completed. We can't achieve success  in a day. It takes time, months and years. We, bloggers, are very impatient about our success. We want big traffic in the very first month. It had also happened with me when I started my blogging. Now I have learnt to be patient.
Fun and Health –
All work and no play makes Jack a dull boy. Your work must be the combination of fun and frolic otherwise life will become boring for you. Fun provides you mental rest. See movies, play with kids and read some interesting books. Health is the essential element for any success.
I must say it is the foremost element. Our Prime Minister Sh Narendra Modi despite his busy schedule gives time to health. Every morning he does yoga. He has become a centre of attraction because of his fitness. Even American President Obama is his fan.
Optimism –
You have to be optimistic in  your approach. The problem is that we find negative people with negative approach every where. They keep discouraging us with their remarks – You can't do it. I had also tried but failed. You know that there is much competition here, bet me you can't succeed.
Try some other thing, dear and so on. Don't listen to them. Be optimistic. Here remember the story of the spider which kept climbing the wall despite its frequent falling from it. Ultimately it reached the place and made its web.
Education brings holy water to the educationist – Srimad Bhagwat Geeta
Thanks for your visit. For any of the comments you are welcome. You are free to give your comments in the Comment Box Below. If you like it you can share it with your friends by copying its URL Link.