Read Detailed GK/ Current Affairs on all Topics – Month Wise – Current Issues – Politics, Sports, Literature, Economics etc.
There are a large no of Entrance and Recruitment Exams ahead. There are competitive Exams for admissions to various courses. SSC, IBPS etc are in constant process of conducting Recruitment Exams for thousands of youngsters who are slogging to make their dreams true. There are four common subjects in almost all the Recruitment and Entrance Exams.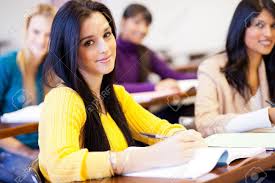 These are – General English, Mathematical Aptitude, Reasoning and General Knowledge or General Awareness. In the last portion, Current Affairs plays an important Role. For improving the knowledge related with the current affairs, the students are advised to read the National Newspapers on the daily basis.
Important Links for the students to enhance their GK ( General Knowledge ) Current Affairs Knowledge –
But sometimes, it becomes impossible for the students to spare time to read the newspapers and spot important information from examination's point of view. So to help the students, we are making an effort to bring some Questions of Current affairs – State, National and International Level – on daily basis. So you are advised to visit us daily to update yourself with them. Therefore we advise you bookmark this page so that you can be benefited maximum.
About Atal Bihari Vajpayee –
BJP patriarch Sh Atal Bihari Vajpayee died on 16th of August 2017 at the age of 93. He was suffering from Urinary Tract Infection and chest congestion.
His Birthday 25th Dec is celebrated every year as Good Governance Day.
The National Girl Child Day is celebrated on
Ans – January 24
India has become the World's Largest Rice Exporter. Which country has it defeated to achieve this distinction ?
Ans – Thailand
Who has received 2016 National Yash Chopra Memorial Award ?
Ans – Rekha
The Soldiers of which foreign country became of the part of 67th Republic Day of India ?
Ans – France
Which the first state of India to allow the ply of Motors on alternate days with odds and even nos?
Delhi
Where did the World Climate Change Conference take place ?
In Paris
Who is the new Chief Justice of India ?
SA Bobde. He took oath as 47th Chief Justice.
Who is his predecessor ?
Mr Rajan Gogoi.
What is the full form of GST ?
It stands for Goods and Services Tax.
Where did G 20 Summit take place ?
At Turkey
What was the main focus of discussion at G 20 Summit of 2015?
Three Gold Related schemes launched by PM –
Gold Monetisation Scheme, Sovereign Gold Bond Scheme and India Gold Coins.
Who is Nepal's first woman President ?
Communist leader Vidya Devi Bhandari.
Founder and Chairman of Facebook
Learn GK and Current Awareness for Competitive Exams
South African President who visited India during India-Africa Summit.
Jacob Zuma.
Q. Who is the first Indian to win Asian Race Walk Gold Medal in Japan ?
Ans- Gurmeet Singh
Q. Which Indian Shuttler has clinched Swiss Open Title for 2016 in Basel?
Ans – HS Prannoy
About Virender Sehwag –
Popularly known as Multan ka Sultan ( Viru )
Batting Order – Opener
Date of Birth – 20th of October 1978
One Day Debut – in 1999 against Pakistan in which he scored only 1 run
Test Match Debut – In November 2001 against South Africa
Last ODI – Against Pakistan on 3rd of Jan 2013
Last Test Match – Against Australia in March 2013
T 20 Debut – Against South Africa in December 2006
Last T 20 Match – Against South Africa in Oct 2012
Total Matches –
Test Matches – 104
ODI – 251
Total Runs in Test Matches – 8,586
Total Runs in ODI – 8,273
Highest Score in Test Matches – 309
Highest Score in ODI – 219
General Knowledge Updates –
Who got Man Booker Prize for the year 2015 ?
Ans – Marlon James, a Jamaican for his book A Brief History of Seven Killings.
Name the book of Former Pakistan Foreign Minster Khurshid Kasauri which was launched in Mumbai ?
Ans – Neither a Hawk nor a Dove : An Insider Account of Pakistan's Foreign Policy.
Read Details about 2015 Nobel Prizes – Nobel Prize Update with the Names of Winners
World Famous Inventors and their Inventions
Famous Awards/ Prizes/ Samman/ of India/ World
Which two writers have returned their awards protesting assault on freedom of speech ?
Ans – Nayantara Sahgal and Ashok Vajpeyi
For which work did Nayantara Sahgal get Sahitya Academy Award ?
Ans – Rich Like Us in 1985
Current Affairs and General Knowledge
Which award did Ashok Vajpeyi get and for which work ?
Ans – Lalit Kala Akademi for Kahin Nahin Wahin in 1994
How many millionaires live in India as per the World Wealth Report 2015?'
Ans – 1.98 Lakh
What does HNWI stand for ?
Ans – High Net Worth Individuals
What is the rank of India as far as HNWI Population is concerned ?
Ans – 11th Rank
Which country has topped this list?
Ans – USA with 43.51 lakh Millionaires
Who is BMW CEO ?
Ans – Harald Krueger
Prepare Questions of Current Affairs and GK
Who is the Chief Election Commissioner of India –
Mr. Nasim Zaidi
Other Election Commissioners are – Mr AK Joti and Mr OP Rawat
Who is UN Secretary General ?
Ans – Mr. Antonio Guterres ( 9th ). Former Mr. Ban Ki-moon.
Who is Nepal's PM ?
Ans –  K.P. Sharma Oli
Which country have we purchased Rafale from ?
Ans – France
WGC stands for World Gold Council

10th Compulsory for the Candidates in Panchayat Election in Haryana
Haryana has become the second state in the country to make mandatory the Minimum Qualification for the Candidates contesting Panchayat Election. The First state of doing so is Rajasthan. Check details from here.
Population related update – ( Religion based Census from 2001 to 2011 ) –
Total Population of the Hindus – 96.63 Crore ( decline by 0.7 % )
Muslims – 13.8 Crore ( 0.8% growth )
Population of Hindus in % – 79.8
Muslims – 14.2
Christians – 2.3
Sikhs – 1.7
For the Hindus the decline growth rate is 3.5%
For the Muslims it is 4.9%
Christians – 7.1%
For the Sikhs – 8.4%
Gujarat General Knowledge and Current Affairs
Punjab General Knowledge Updates
Tamil Nadu GK and Current Affairs
HTET/CTET/ UGC NET English Questions
HTET General English Questions
Current Affairs for 19th and 20th of August –
Who is the newly selected Pm of Sri Lanka ?
Ranil Wickremesinghe
FTII stands for –
Film and Televsion Institute of India
Who is the Chairman of FTII ?
Gajendra Chauhan
OROP Stands for –
One Rank One Pension
Which court made it compulsory for the Politicians and Bureaucrats to send their children in Govt schools ?
Allahabad High Court.
Current Affairs for 18th of August –
Which is the world's only Zero Carbon city ?
Masdar, UAE.
Who is UAE's Crown Prince ?
Mohamed bin Zayed Al Nahyan.
Anirban Lahiri belongs to –
Golf
Which sport does Jeev Milkha belong to –
Golf
Current Affairs for 17th of August –
Which Badminton Player won the Bronze medal in the World Badminton Championship ?
Saina Nehwal
Who defeated Saina in the said match ?
Wang Yihan
Which game does  Chain Singh belong to ?
Rifle shooting
What World record did Rahane make playing against Sri Lanka ?
Taking eight catches in a Test Match.
Current Affairs Questions for 16th of August –
Who has been made the New CEO of Google ?
Sunder Pichai.
What is the new parent company of Google ?
Alphabet.
Who is the CEO of Alphabet ?
Larry Page.
Who is the President of Alphabet ?
Sergey Brin.
NIA Stands for –
National Investigation Agency.
Who has been nominated for Rajiv Khel Ratna Awards ?
Sania Mirza.
GST stands for –
Goods and Service Tax
Check the next update later.