Read thoughts/ Big Ideas of Facebook CEO Mark Zuckerberg – Make your life meaningful from his principle of success –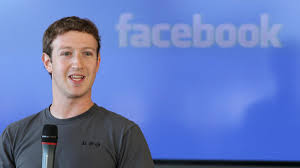 Mark Zuckerberg was in India to meet the second largest community of Facebook of the world. He addressed the students at various forums. His itinerant was seen as the outcome of his tete-a-tete with our  PM Sh Narendra Modi.
The whole world had seen that conversation between two most successful people of the world. In that meeting, our PM had requested the Facebook Founder and CEO to eliminate poverty using this social network.
What is it that converted a simple guy in to one of the powerful and richest people of the world? It is his thoughts along with hard work and other factors that made this man what he is today. Let us read and adopt his thoughts and golden ideas and move towards to way to success.
Mark Zuckerberg's Golden Thoughts – Rules to Success ( Quotes )
Name – Mark Zuckerberg ( Computer Programmer and Internet Entrepreneur )
Date of birth – 14-05-1984, USA
Wife – Priscilla Chan
Working as the Chairman and Chief Executive of Facebook.
We have made a bit of changes in the original thoughts for your better understanding.
1. Introspection – Make it a rule to ask to yourself every time if you are doing the most important work of your life. If not, search for that.
2. Make Passion your Work – So if you wanna be successful in life, do the work you are passionate about.
Mark Zuckerberg's Thoughts with explanations
Otherwise you will not be able to give your maximum to that work and it will be ended in failure. So do anything you are excessively passionate about.
3. Focus on construction – Construct something new, something meaningful. People may raise finger at what you say. But they will certainly appreciate you for what you have created.
4. Service Over Money – Services must be provided for the sake of services. They are not meant to earn money. Money is required to provide proper services.
5. Long-term Planning – Short-term is nothing but distraction. Focus must be on Long-term Plans and do your best to execute them. Do something for which you shall be remembered for longer time.
6. Mission and Business are part and parcel – Your Mission must be to enhance your business and vice-versa.
7. Something is better than nothing – It is better to do something and be fail than not to do anything. Nothing begets nothing. Something causes more than nothing.
8. More risk more profit – This is the rule of business. Zuckerberg believes that those who dare to take more risk taste sweet success. No risk, no profit, this is the principal of life. More daring people have got bigger successes in life.
9. Move ahead faster and must be seen – You should progress and your progress must be viewed by your companion. If they don't notice, you are not progressing, says Mark Zuckerberg.
10. Start with Simpler and Easier Things – If the things are easier in the initial stages, success is sure. Choose simple things and work on them and things will turn pretty good for you. This is the spice of sure success.
Zukerberg's Quotes –
11. Take care of any thing near your heart than your hand –
We must be more sensitive regarding what is happening in our surrounding than that in other locality and country. A death of a small creature like squirrel must be be a bigger news for you than the death of people in Africa.
12. Strategy is more important than management.
13. People must need both power and voice to get the desired results. That is what Facebook is doing right now, remarks Zuckerberg.
14. Hard work is the only recipe to success – Doing hard work is never interesting. Rather it's quite boring. Doing one thing for hours by sticking to one place is called hard work and we had done that.
15. Self-expression is must – Everybody wishes to express himself. So he/she must get chance for self-expression.
So these are some of the thoughts and ideas of Mark Zuckerberg. These beautiful magical words must have helped him a lot. IF you are to make a new start in life and even if you have started, you must read these thoughts and follow them in life for making it more meaningful.
Best of luck.