William Shakespeare has always been a very important topic for the Examinees of UGC English NET and Lecturer Recruitment Related exams. He has produced great literary work for the coming generation to read and enjoy. His works include Plays, Drama, Poetry etc. WE shall discuss the facts related with his life as well as his literary achievement in this blog post.
A brief Details about Shakespeare's Life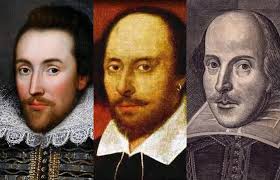 There is not much known about Shakespeare. Still on the basis of the records available , we get some information about him. William Shakespeare was born on 26th of April 1564. He was one of the eight children. He couldn't get the full benefits of the formal education because of the poor financial condition of the family. Shakespeare was married to Ann Hathaway in 1582. Ann was eight years older to him.
Shakespeare had three children – Susanna,, Hamnet and Judith. The Earl of Southampton was his patron. He died on 23rd of April 1616 and was buried at Stratford Church on 25th April.
Works of Shakespeare –
For convenience sake, Shakespeare's long literary career can be divided in to Four Phases –
The First Period – From 1588 to 1594
The works of this period are –
Romeo and Juliet 1592
The Merchant of Venice – 1594
Love's Labour's Lost 1591
The Comedy of Errors 1592
A Midsummer Night's Dream 1594
Henry VI
Richard III
Richard II
King John
He also wrote two poems in this period –
Venus and Adonis
The Rape of Lucrece
The Second Phase of Shakespeare's Works – 1594 to 1600
Henry IV 1597
Henry V 1598
The Taming of the Shrew 1595
The Merry Wives of Windsor 1598
Much Ado About Nothing 1599
As You Like It 1600
Twelfth Night 1601
The Third Period – 1600 to 1608
Chiefly Tragedies were written in this phase –
All's Well that Ends Well 1595
Measure for Measure 1604
Troilus and Cressida 1603
Julius Caesar 1601
Hamlet 1602
Othello 1604
King Lear 1605
Macbeth 1606
The Fourth Period Works –
This period is marked by Romantic Plays by Shakespeare.
Antony and Cleopatra 1609 ( Tragedy )
Coriolanus 1609
Timon of Athens 1608
Henry VIII 1612
Pericles 1608
Cymbeline 1610
The Tempest 1611
The Winter's Tale  1611
Other Facts Related with Shakespeare's Life –
The Theatre named the Globe belonged to Shakespeare
The Age was known as Elizabethan Age or Shakespearean Age.