These days jobs are being published in abundance. It is also true that there is very tough competition among the participants to grab them. So there is the need to keep updating with the topics ( English Grammar ) that appear in the exams. In all the competitive Exams whether they be of Staff Selection Board, Banking, Railways or other departments, the topic of Common Errors is very common.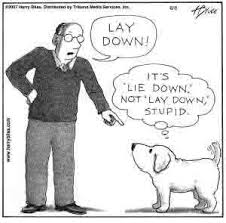 Common Errors contain almost all the topics in which errors are put deliberately. The examinees are expected to find the correct options out of given ones. But to find the right answer it requires a lot of practice. Below we are providing some of the sentences of Common Errors which are very important from examination point of view.
Read Important Sentences for SSC, Banking, Railway Written Exams
One of the boys is very intelligent.
Rule : One of is always followed by plural nouns and singular verb.
Many of the boys are very intelligent.
Note : Many of, several of, some of, etc. are followed by plural nouns and plural verbs.
The scenery of Kashmir are good.
Rule : The nouns such as scenery, poetry, cutlery, stationery, luggage, furniture, etc are used as singular and take singular nouns.
The correct sentence is – The scenery of Kashmir is good.
He prefers tea than coffee.
Rule : Prefer is always followed by 'to' not than.
Common Errors important Sentences with Rules and Solutions
Rule : The causative verb make is followed by first form of verb.
The correct sentence is – I made them laugh.
Let is always followed by bare infinitive.
Solution : Let me play here.
Rule : nominative case will be compared with the nominative one.
Solution : Ram is stronger than I.
The people of Haryana are richer than Bihar.
Rule : The comparison should be equal.
Common Errors Students Generally Make in their Writing
Solution : The people of Haryana are richer than those of Bihar.
The people of Haryana and Punjab are hard working.
Solution : The peoples of Haryana and Punjab are hard working.
Rule : Though the word People is itself a plural word, it can't have its plural. But when we talk about people of different territories, we use the word peoples.
He, I and you are sinners and should confess your sin.
Solution : I, You and He are sinners and should confess our sin.
Rule : If there are more than one pronouns being used in a sentence and if there is a sense of confession, the pronouns shall be used in the following order – 123 and the common pronoun our shall be used.
Practice Set 1 for Common Errors –
Correct the following sentences –
1. No sooner did she saw him than she came up and she spoke to him.
2. I said to him that I could not help him.
3. She asked me if what my name was.
4. She has completed here work 3 hours ago.
5. Roma is the only girl who can do this work.
6. They said that they are not telling a lie.
7. He met the Principal so he might apprise him of the fact.
8. John and Joseph both are intelligent.
9. Neither you nor she like your proposal.
10. I wished I know him.
Solution for Common Errors– 1. she saw him 2. I told him 3. Delete if from the sentence 4. She completed 5. that can do 6. they were not 7. in place of so use so that 8. Both John and Joseph 9. likes 10. had known
Common errors Rule related with Articles
Prepositions for Common Errors
Rules for Active and Passive Voice
Prepare Non-finite verb from here.
Difference between fairly and rather
Common Errors Practice Set from Previous Exams
In our next blog, we shall give you more tips along with solution.