The word Interview can cause shivering in Summer and perspiration in winter. We all have phobia/fear with this process called Interview. If anybody says that he is not scared of Interview and the Interviewer, he is speaking a white lie. However confident you are, you loose it at the time of Interview.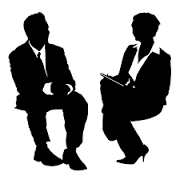 The suffocated room despite its being equipped with AC, emotionless people ready to assault on you with their volleys of questions less to check your knowledge more to satiate their own ego, equally emotionless furniture certainly cause nausea to the interviewees.
But there are some people who feel less nervous in this nauseating atmosphere. Ans these are those people who come here with good practice. So it is imperative to undergo Interview Preparation well before the interview to escape any embarrassment. There is a list of the Most Expected Questions frequently asked during interviews. We hope you will be benefited and be able to please these fastidious interviewers.
List of some Most Expected Questions asked in most of the Interviews – Practice the answers of these questions alone before mirror or in the company of your friends.
Question No 1 – Introduce yourself –
The Worthy Reply – Dear Sirs or Respected Sirs and Madams ( to the whole panel of the committee ), I am ABC. I hail from ——–. I am graduated from ——– and I pursued my Post Graduation from XYZ University. Besides I did my Degree or Diploma in ———-. In my family there are five members, my grandmother, my parents, elder brother and myself.
Very Important Questions for your Upcoming Interviews – Prepare them
How did you come to know of this job ?
Reply – Sir, I was just going through the newspaper and my gaze fell on this job advertisement. I read the details and found it fit for me and applied for the same.
Why do you want to join us ?
Reply – Sir I ain't exaggerating when I say that yours is a type of firm I was looking for. I have heard a lot about this company – employees' friendly, good work culture, healthy and congenial ambiance for work etc. Such things are enough to attract anybody. To be very clear – for betterment.
And why have you left your ex-employer ?
Reply – Sir to be very frank, there was no problem with my ex-employer. Rather they were quite happy with me. But I was not happy with the work I was given there. I didn't find any opportunity to grow. I was doing the same thing without change. Life became monotonous for me.
So despite having everything in my favor I had to relinquish that job. Sometime you must listen to your heart also, that's what I believe in. Again sir, everybody is in search of better future. And I am also doing the same thing.
Can you throw some light on your Forte ?
Reply – My forte is my confidence and passion for work assigned on me. I love to work in co-operation with my colleagues. You will see it for yourself if you throw a chance on me.
Very basic question as to what salary do your expect from us. Please don't mince words while replying.
Prepare yourself for Interviews
Reply – O.K Sir, I am expecting more than Rs 50 K slightly more than my previous employers offered me. Thank you.
Such and more related questions may be asked during the Interview. So prepare imaginary answers beforehand to exert indelible impact on the interviewers. Prepare some technical questions also based on the education you have received. Also Remember some Don'ts –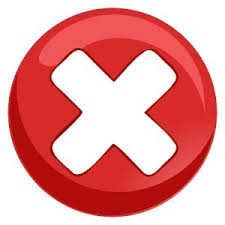 Please don't argue with the interviewers. Try to ignore their mistakes. Don't ever try to point to them. It will be suicidal. I also remember a couple of interviews I faced. One was for DAV School ( PGT in English). In that interview, the interview himself had faulty pronunciation. I had to make big efforts to control my laugh. In my second interview by HPSC, the head of the interview panel had opened a dictionary and showered words after words at me.
Sometimes I had the problem of understanding him as some of his teeth were missing and the puff of air was coming out with the sounds. But I faced both the situations bravely. Hats off to me. I understood somehow. But I couldn't get selected. Thanks to the corruption prevailing in our society.