IBPS Previous Years Question Papers for Clerk / PO Recruitment Written Exam – Why Last Years' Question Papers Necessary? – Important Links for IBPS Clerk/ PO Question Papers and Sample Papers –
Institute of Banking Personnel Selection ( IBPS ) has released the Job Notification on 26th of July for the Posts of Clerks serve in various banks in the country. The Process of Applying Online Applications and last date for the submission has begun from 11th of August and will continue till 1st of Sept. 2015 . The aspirants are quite engaged in filling the application forms and becoming the part of the IBPS Selection Process.
IBPS is a Recruitment related body for many a bank. It keeps holding exams for Probationary Officers, Clerks and other many Technical and Non-technical Posts. Millions of candidates try their luck for these posts and the hard working and fortunate candidates get the jobs.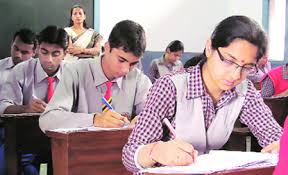 Check IBPS Clerk / PO Syllabus and Exam Pattern –
Before we move on, it is imperative for us to throw some light on the Bank Clerk Syllabus and Exam scheme. There are two Exams for the Recruitment – Preliminary and Mains. The Prelims is of 100 Marks with 100 Questions where as the IBPS Mains is of 200 Questions with 200 Marks.
The Contents for the IBPS Clerk Preliminary Exam –
English Language ( 30 Marks) , Reasoning ( 35 Marks ) , Numerical Aptitude ( 35 Marks ).
Check Reasoning Preparation from here
General Knowledge Practice Set -1
General Knowledge Practice Set – 2
Strengthen your Mathematical Ability from this Mock Test
The Ingredients for Mains exam –
Total Marks – 200 with the Subjects as English, Reasoning , General Knowledge, Maths, Computer with each of them 40 Marks each.
Why is there need to IBPS Old Question Papers ?
When the candidates start preparation, they need to know the nature of the exam and the questions that are to come in it. For that the examinees can rely upon the Last Years' Question Papers. You will come to know as the questions of which topic appear in the exam quite frequently. You can focus on such topics more. This can save you a lot of energy and time. This is called smart Preparation.
Important Link for Last Years' Question Papers for IBPS Exams
 Computer Knowledge Paper
Official Link for IBPS Exam Related Details
You can take Mock Test here.
Some of the questions asked in the IBPS Previous Years' Exams –
Who Wrote the Book Casual Vacancy ?
JK Rowling
Which country is the larger Exporter of Gold ?
South Africa
What is the full form of SLR ?
Statutory Liquidity Ratio
When is World Diabetes Day observed ?
14th of November.
We shall update this post at the exam of time with more important inputs. Best of luck for your exam.