Tips for writing Impressive Curriculum Vitae / How to make Resume for Jobs? – Tips for a Successful Bio-data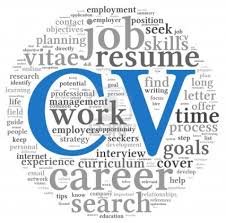 Image Courtesy – global-workplace
So you have to apply for some job and you are expected to submit your CV to the recruiter. So worried? Ain't you? Yes, you are. How to make your first impression a lasting impression? How to write a successful CV that includes everything about you in simple but effective language ? So check the ways to create very effective Curriculum Vitae for you to submit to your would-be recruiter.
What is a CV?
The full form of CV is Curriculum Vitae ( Latin Expression ) which means course of life / information about life. It is also called Resume and in very simple language it is also referred to as bio-data ( data about life ).
Your recruiter expects you to give brief picture of your life, that may carry information regarding the historical background of your family, your educational journey, experience in the previous place, personal liking and  disliking, forte, weakness and so on.
Myths regarding CV/ Resume –
It should be in very tough language – complex structure and bombastic words. Such CVs attract the recruiters
It should be lengthy. The lengthier it is, the more impressive it shall be.
Check Proforma for your CV –
Personal Life –
Educational Life –
Work Experience –
What can you do for the company/ organization ?
Strengths-
My Other Achievements ( if any, otherwise don't mention it) –
How to Writer Effective CV?
So get ready to write your CV for a job. This is a sample CV and it may help you to impress your future Recruiter. Make sure each and every information is covered in your Resume.
So here it is …..
R/ Sir/ Madam,
I submit this CV of mine for your fine consideration. It carries the whole details regarding my personal and professional life. Hope you will adopt an affirmative approach towards my achievements whatsoever and ignore the pitfalls attached to my career.
Have a look at my Personal Life –
Sirs, I am pleased to give you a bit of personal account. I am ABC. I come from ——-( name of your paternal city). In my family, there are five members including me.
Chase my Educational Background –
I persuaded my  B.Tech in Computer/MA  from ———– and for higher education ( M.Tech/ M.Phil) , I went to ———. I did my B.Tech with First division throughout and also my higher education with distinction. Besides I have participated in other curricular and co-curricular activities to hone my skills and boost my morale keeping in view the challenges I have to cope during my professional life.
My Experience at the Previous Organization ( Writer down the name of the organization here)
I got opportunity to work with ——– for five years. This span of five years' converted my theoretical knowledge in to practical one. This experience of mine shall help me  to get the desired results in your company for which you may hire me.
My strength –
My Education and Experience are my dual forte. Besides the power of resolution in me and hard work are the key elements of my personality.
My Other Achievements –
In addition to the fore-said achievements, I have other ones which can be used to obtain better results here. Some of my achievements are –
———-
———-
I assure you if I get an opportunity to work with you, I, along with my qualification and experience, may prove an asset for your organization. Looking forward to having positive response from you as early as possible.
I have annexed the attested copies of my qualifications along with my Experience with this CV. I shall be held accountable for any of the misinformation provided by me in my CV.
With Warm Regards,
Signature of the Candidate
Date –
Place –
Note – You can make a bit of modification in this pattern as per the nature of the job and your Qualification. You can also contact us through the comment box below.