We are providing you some of the very important sentences related with day-to-day dealings and Businesses. Such sentences shall certainly instill you with confidence during the interactions with the customers, shop-keepers and people. So get ready to read, consume  and digest them.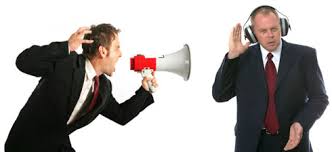 First of all here are some sentences related with various Dealings –
1. Count your money, please.
2. I am hard up these days. ( shortage of money).
3. I am running out of funds. ( run out – finish)
4. Death pays all debts.
5. Settle the wages / salary.
6. We don't lend as it causes problem in the relationship.
7. How much is the cash in hand for the business ?
8. Give the girls Rs 10 /- each.
9. Deposit the money in the bank.
10. How to make the bill – in cash or by cheque ?
11. He is not after money.
12. What is your occupation/ profession ?
13. How is the job/ business going on ?
14. Keep the accounts clear for  further transactions.
15. Have you got your wages/salary ?
A few sentences related with Business –
16. He is under debt.
17. Money begets money, that's why the rich are becoming richer day-by-day.
18. How much does this book cost ?
19. Does he have any dealings with you ?
20. He has got the cheque encashed ?
21. My business is flourishing these days.
22. They have signed a deal.
23. He has wound up his old business. ( closed permanently)
24. He deals in sugar. ( sugar related business )
25. How much is the bill, please ?
( You can also use – How much ? )
26. Do you have the change ?
27. Keep the change with yourself ?
28. Have you invested in the share-market ?
29. Are you in job or business ?
30. We take money in advance.
Read some more related articles from below –
Sentences related with etiquette
Do's and Don'ts related sentences
Sentences related with weather and seasons
If you have some suggestions related with English language/ how to improve English, you are welcome to give them in the comment box below. Thanks for your kind visit.