There is a great opportunity for those who are acquainted with social media. The readers wish to make it a source of income that a very reputed. The most trustworthy of America called International Company Lionbridge has made it possible for them.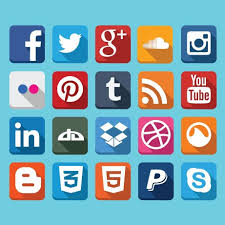 Lionbridge has made possible for those who have Smartphones and wanna earn handsome money in the comfortable zones of their houses by using social media.
The condition is that the persons must be using social media like Gmail, Google + , Facebook etc on regular basis. They must have the proper knowledge of the contents sold on Google+.
Lionbridge is an Online Solution Provider whose aim is to make Internet Search easier for Hindi Users. For this purpose the company is in search of people with positive framework.
No doubt the aspirants must be Internet Friendly who could use computer for 2 to 5 hours a day.
The candidates are expected to give their opinions on the contents available at Internet. Using Guidelines and Scoring Scales provided by the company, the selected candidates can hope to do the valuation of the information provided by Internet.
How to Earn Money using Social Media
So you are free to work as per your schedule and comforts. The income will commensurate your engagement and quality of work.
Eligibility –
The aspirants must be graduates or equivalent with knowledge of English and Hindi. The persons must be using the products of Social Network on regular basis. Besides he must be having complete knowledge of the products available on Google+.
He/she must have experience of working on various browsers. The candidates must have Smart Phones like Android Version 4 or I Phone version 4s. Bar Code Scanner Application must be here at the person's mobile. He/She must be the citizen of India for five years.
How to apply –
This is a freelance job. You will have to fill online Application Form with the detailed information sought. Give correct information.
You can fill Social Media Recruitment Application from the following link – in.raters.bal@lionbridge.com
Best of luck for new venture.