Yeah this is true that the Board of School Education ( BSEH ) has decided to restart 8th class Board Exams for the millions of students who are getting education from various govt and private schools in the state.
News Update - As per the trustworthy resources of ours, it is possible that the 8th Board will  start from the next session i.e. 2017-18 not from this session. So in this session there may be not board exam for 8th class.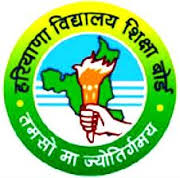 Te decision was taken following the reports of poor performance of the students at the base levels due to which no good stuff is being produced for the higher classes.
The decision to this effect was taken in the meeting of high officials of Haryana Education Dept chaired by the Chief Secretary. So far the board exams are held for 10th and 12th classes.
Before 2010 the eighth class students had to undergo the board exam. That's why the students would be serious about their studies. The standard of the education was not so low as it is today.
But then Right to Education was enforced which made it mandatory for the govt to make the education necessary for all the students of 14 yrs age group.
Consequently the drop outs who were 14  and without any basic education were given admission in the 8th class straightway. This new policy dulled the system as it had said that no student up to eighth class must be failed.
Why is there need of 8th class Board Exam ?
So this new policy made the mockery of the education as no student could have been failed and he/she had to be promoted in the next class. When such students reached the 10th or 12th they spoiled the education system and results of the board.
When their knowledge was tested by some NGO, abysmal results came out in the light. They were not able to read the basic sentences what to speak of some really good ones. Some of them even have problem in reading the Hindi sentences.
So there was the need to overhaul this sick system. So as a remedy, this decision to restart Board Exam in 8th class was taken with the opinion of the intellectuals.
Only board exams can not improve the situation, there is the need to improve the whole education system for the radical and fruitful change.
For the latest info keep coming.