Students are impatient regarding their Summer Holidays. In most of the schools the holidays have fallen and in rest of them, they are to take place very soon. The plans to spend the holidays are already chalked out. Some of you may be planning to visit Hill Stations along with your parents, others must be mulling to visit Grandparents, Aunts and cousins.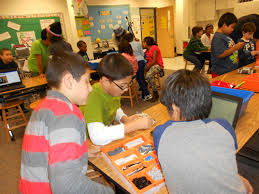 Most of you must be thinking to enjoy your holidays this way or that way. And this must be because holidays are meant to be enjoyed. But here in this article we wish to tell you that besides enjoying them, there is the need to make them meaningful. Below we are providing you with some of the things you can do to make it both pleasurable as well as useful.
Refine your hobby :
Everybody has one or more hobbies. There is the need to hone them. For example if you love to listen to songs, you can learn singing, you can learn  some of the musical instruments such as Guitar, Flute, Drums, Kongo etc. IF you are interested in reading, read good books, novels, dramas, biographies etc. If you are interested in stamp collection, collect them and get all the information regarding them.
Learn new courses :
Join some crash courses for computers, speaking et al. There are many courses available online and offline. There are courses in Cooking, Beauty tips for the girls. These are short but useful courses.
Check your Syllabus :
It is also necessary to check the whole syllabus, especially you are science and commerce students. You have to take competition tests after 10+2. So finish your syllabus as soon as early. Focus on the weaker portion of yours and you may take help of the coaching centers as well. This will certainly lessen your burden for the rest of the year.
So mingle your work with hobby and pleasure. Only then you would be able to enjoy it to the full.
Happy holidays !