All India Pre-medical Test ( AIPMT ) was held on 3rd of May this year with a large no of aspirants taking it with great enthusiasm. But the news of leakage and then a few arrests in Haryana dumped their enthusiasm. The honorable Supreme Court had to intervene sending notices to Haryana and Govt of India to report it about the case.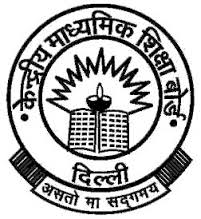 What is the case about AIPMT Leakage ?
Some people got successful in getting this year's AIPMT paper leaked . They sold the Answer keys to some of the aspirants for 15 to 20 lac rupees. But the other students got the wind of it and they suddenly informed the police and police arrested three or four people in this connection. Then some of the affected students filed the petition in the Apex Court to cancel and re-schedule this year's AIPMT.
Now it has become the order of the day that the papers of some important exams get leaked and provided to the rich candidates for some money. Now it has become a big business and a large no of the people and the coaching centres are involved in this unscrupulous business.
Yes, some Coaching Centres are also involved in this illegal practice. They get the paper leaked and disclose the questions to their students. Thereby get much profit by way of producing good results of their centres. We get reports of SSC, State Selection Commissions, Engineering Exams, etc paper leakage almost every year.
In this way these people spoil the career of the poor good students. The children of the rich people manage to get the admission in reputed institutions due to this malpractice. Becoming doctors, getting admission to prestigious institutions has become a distant dream for the poor students.
Now this is the duty of the govt to stop this crime against poor but intelligent students. Those found guilty must not be spared and served with exemplary punishment. Only then things can put on the right track.
Note – Now instead of AIPMT Test, govt has started conducted NEET for the last 2 years.