This is great news for both Eco-friendly people and students who are to take admission to Delhi University that they will not have to spend more money for the Prospectus as the University administration has decided not to publish more prospectus for the upcoming session. This decision will also save a lot of trees from cutting. From the new session the students will be able to fill their course applications online.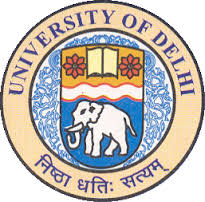 As an average the university gets around Fifty Four Thousand Students for various Undergraduate Courses for Seventy Five Colleges. The university is able to  sell more than 2 lac prospectuses every year. So it can be estimated as to how many trees have to lose their lives for nothing. The Prospectus would cost about Rs 100/ and in this way the university would earn a lot of money. In some of the colleges they would cost Rs 200/-.
Admission to DU without Prospectus
Now in order to lessen the burden off the shoulders of the students, the varsity has decided to stop the publishing of the prospectus.
The decision to this effect was taken by the Admission Committee. The students have appreciated this decision saying that it is not only students' friendly but Eco-friendly as well.
Some universities have already stopped this tradition of selling Prospectus at the time of admission saying that this initiative has saved a lot of time, money and energy not only of the concerned universities but also of the students.
India's largest Open University IGNOU has already started the facility for the Online Registration. The students can easily get them registered online and even fee can be paid there. This is only recently that the University has begun Online Admission Process to benefit a large no of students. Besides IGNOU has started 4 New Courses which can be persuaded from the new session.
How to apply for the Courses in Delhi University 2017 –
The aspirants must reach the official website first of all – http://www.du.ac.in/
Here they must click on Online Registration.
Fill the Application Format there.
Use one the fee depositing options.
After filling it, read it again the take out its print.
The students as well as the teachers have appreciated this move of the University Administration.