Washington : USA : This is the golden history scripted by Indian-Americans for the second time in the USA that they have won the Scripps National Spellings Bee for the second consecutive year. Vanya Shivashankar, 13, and Gokul Venkatachalam, 14, grabbed the trophy together when the organizers of the show declared them co-winner of the most prestigious Spelling Competition of the world.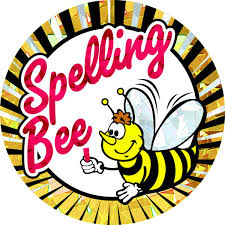 Last year also the same competition was achieved by another pair of Indian-Americans demonstrating complete hold of the Indian Students over this competition as well as English Language. The third position also went to another Indian-American named Cole Shafer-Ray. The two winners will get the money prize of $ 37,000 besides other gifts.
US Spelling BEE Competition won by Indian – Americans
It is worth-mentioning that out of past 18 contests the students of Indian-American origin have won as many as 14 and another milestone is that this is the eighth victory in a row. It shows the dominance of the Indians over this competition and will certainly pave the way for the comers. This year one of the winners was the sibling of the previous winner.
Now it seems that to participate and win this most reputed contest of Spelling Test has become the dream of every Indian-American Students. Kavya had appeared in the contest for the fifth time and it was her last contest.
She responded successfully when they asked her the spellings of the following words – bouquetiere, cytopoiesis, thamakau. After spelling them out correctly, the girl got the opportunity to grab the Golden Trophy along with Gokul.
Why are Indians comfortable in grabbing vocabulary of Foreign languages ?
Indian students feel comfortable when it comes to learn vocabulary. They grab it and comfortably imbibe it. The reason is that India is a multilingual country and people get exposed to a no of languages. Consequently, they come across no. of words on regular basis. This makes them comfortable to learn the words of other languages very easily, especially English.