With the result out for the Presidential Election on 20th of July 2017, it is crystal clear that Sh Ram Nath Kovind has become the 14th President of India. The oath will take place on 25th of July 2017. He has got mammoth 65.65% votes to clinch victory over his close rival Meira Kumar, the UPA Nominee Presidential candidate. She obtained only 34.35% votes.
Here on this page, we are publishing facts / questions about his life, this president election etc. We hope this information about him shall be beneficial for examinees of future exams such as SSC/ IBPS/ CAT/ Railways etc.
The students of Board and Non-board classes can also use these facts in writing essays/ articles on his life.
Examweb Team congratulates Sh Ram Nath Kovind and wishes him a successful tenure !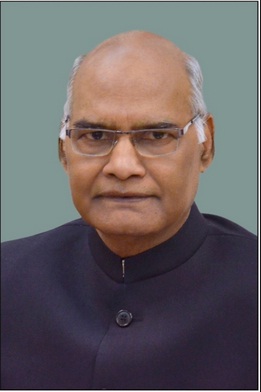 Sh Ram Nath Kovind ( President of India ) – Facts/ Questions
Q. What is the date of birth of Mr Kovind ?
Answer – 1st of October 1945
Q. Where was he born ?
Answer – Kanpur ( UP)
Q. Name his Alma Mater ?
Answer – Kanpur University
Q. What was his profession ?
Answer – Advocate- Politician
Q. What is the name of his spouse ?
Answer – Mrs Savita Kovind
Q. When had he joined the BJP ?
Answer – In 1991
Questions / Facts & Essay/ Article Stuff about Mr R.N. Kovind – President of India
Q. Of which Samaj was he the All-India President ?
Answer – Koli Samaj ( Community)
Q. When will Ram Nath Kovind take oath as the President of India ?
Answer – On 25th of July 2017
Q. Name the Posts Mr RN Kovind held ?
Answer – Member of Parliament ( Rajya Sabha ) – from 1994 to 2006
35th Governor of Bihar from 16th August 2015 to 20th June 2017
President of the BJP Dalit Morcha between 1998 and 2002
Board of Management of Dr Bhimrao Ambedkar University
Board of Governors of IIM Calcutta
Q. How many votes did Mr Kovind secure in the Presidential Election and what was their value ?
Answer -He got 2930 votes with a value of 7,02,044
Q. How many votes did Meira Kumar get ?
Answer – She received 1844 votes with the value of 367314 votes.
Q. How many MPs voted for Ram Nath Kovind and Meira Kumar respectively ?
Answer – 522 and 225 MPs respectively
Q. Whom will he succeed as the President of India ?
Answer – Mr Pranab Mukherjee
Do Read – List of Indian Presidents/ Vice Presidents with their Terms
For more updates about him keep visiting. For the latest GK and current affairs keep visiting Examweb.