Nobel Prize is the world's most renowned award given in all the areas to the people and organizations who have done something great and distinguished in their respective fields for the improvement of lives on this planet of ours. This prize is decided and given by Norwegian Nobel Committee.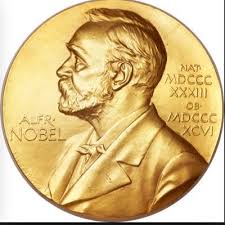 The Nobel Prize is awarded every year. Last year, an Indian Kailash Satyarthi along with Pakistani Nationalist Malala got the Nobel Prize for Peace for his engagement in a very noble cause to save the childhood of millions of children in the country who are deprived of all facilities of life such as Proper Education, Food and Security. Here is list of the Nobel Prizes given to various personalities and organizations for the year 2015.
Tunisian National Dialogue Quartet has obtained Nobel Prize for Peace for its great contribution to the building of a pluralistic democracy in Tunisia after Jasmine Revolution of 2011.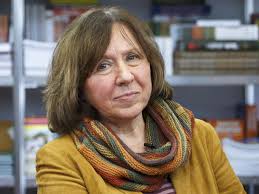 Svetlana Alexievich, a Belarussian author has won Nobel Award for Literature for 2015. Her literary works include - The War's Unwomanly Face, Last Witness, Zinky Boys, The Chernobyl Prayer. She is the 14th Woman to win this coveted prize.
Arther B. MacDonald for Physics
Takaaki Kajita for Physics
Satoshi Omura for Medicine
Tu Youyou for Medicine
William C Campbell for Medicine
Paul L Modrich for Chemistry
Tomas Lindahl for Chemistry
Aziz Sancar for Chemistry
This post is very important for those who are preparing for the Competitive exams. One or two questions are expected regarding  Nobel Prizes. We shall update this post when more Nobel Prizes are announced by the said committee. Thanks for your visit.