Read Speech/ Essay/ Article on Children's Day – Children's Day Celebration in Indian Schools ?
14th November 2022 (Monday)
Update 2022 –

इस बार Children's Day ( बाल दिवस ) सोमवार को मनाया जायेगा। हर विद्यालय अपने तरीके से बाल दिवस मनाएगा।
Today we are celebrating Children's Day that commemorates India's First Prime Minister Jawarharlal Nehru's birth Anniversary every year. Children fondly call him Chacha Nehru. Seeing his tremendous love for children, the day is observed as Children's Day which is a great tribute to this great soul. He poured great affection on Children wherever he went, whether in the country or abroad.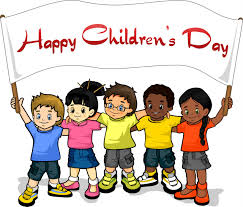 He had good tuning with his daughter Indira, which is clear in the letters they had written to each other. This day is celebrated in all the schools of the country. Various activities such as Speeches, Competitions, Seminars, Debates, Singing and dancing take place. As per some newspaper, children will attend National Stock Exchange ( NSE), as per of UNICEF's Programme.
International Children's Day – 20 November
Speeches are made by eminent educationists including schools' principals, teachers, intellectuals etc. We advise the students to follow in the footsteps of great people of the world.
A Short Speech on Children's Day – 2022-2023-2024

Dear Students,
Today I've got an immense opportunity on this monumental occasion of Children's Day to address you, the most precious treasure of our country. You will be the future leaders, scientists, doctors, engineers, teachers. Everybody expects from you to bring about radical transformations in the country and also in the world by devising means for development and prosperity for all human beings, by shunning any of the discrimination in the name of caste, colour and creed.
So expectations are very high on you, my dear little friends. Listen, you are not little, this is a blunder. Persons in young age have  done wonder. Read the names of some young achievers of India who made their niche in various fields with lot of hard work and without having good background .
Anandgangadharan and Mohak Bhall – creators of Walkie Mobi Chargers
Angad Daryani – Creator of first Three D Printers in India
Mark Zuckerberg, Facebook CEO, had created Facebook when he was only 19. It means he had started work on this project when he might have been 14 or 15.
So dear young men and women, don't underestimate your energy and power just because you are small kids. The success is not related with age. You will have to start work right now as your destination is full of travails and seemingly tougher than it appears. For that the first and foremost duty of yours is to do the work whatsoever is assigned on you by your teachers, parents and society earnestly.
At present that work is getting education. You focus must be all in all on your studies. Prepare yourself for future. Make aim now and like Arjuna fix your eyes on that aim. You will see the future belongs to you. You can mould it for you, your family and nation. Dear young sons and daughters, Children's Day is symbolic. All days belong to you.
Children's Day Speech for teachers and school kids
You are fortunate that you have access to this great treasure of knowledge called education. But there are millions of other unfortunate children who are without this wonderful facility that can convert man's life for sure. We have also to think for those poor and deprived children. What can we do for them? There are many NGOs and other organizations which are doing a great work towards this direction. But they are always helpless because of the shortage of funds.
If not directly, you can help these destitute children through these organizations by sending them some money you can save from your pocket money. Your teachers can guide you in this direction. The country can only progress when all of its citizens get education.
The ignorance ( darkness ) prevailed in the country can be removed through Education. Getting freedom was difficult but to preserve it, is more difficult. I can't help crooning a couple of lines from a very beautiful Hindi song –
Hum laayen hain toofan se kishti nikal ke,

Is desh ko rakhna mere bacchon sambhal ke….
In the English Language it goes as follows – We have sailed our boat ( Nation ) through a big storm ( Slavery ). Now it's your duty to take care of this country.
Children's Day Celebration in some of the Countries of the world –
China – 1st of June
Sri Lanka – 1st of October
Brazil – 12th of October
Japan – 5th of May
Singapore – 1st of October
With that, I end my speech. I hope these words may influence some of you. And if they do, my job is done.
5 Funny Books Children can enjoy –
The Tales of Beedle the Bard
Ten Heads for Tanuj
Inside India : Amazing Historical Places
Your Journal of Memories
Raja Balushahi and Rani Rasmalai in Mithaspur and Other Adventures
Thanks. And once again Happy Children's Day 2022-2023-2024.
Read Short Report on Children's Day
Read about –