International Yoga Day / Chief Information of this great events Year to Year for the people especially for the students- Prepare a Report/ Paragraph for Board Exams

Update 2023 – 

In the UP, the CM Mr. Yogi has directed the adminstration that International Yoga Day will be celebrated from 15th June to 21st June 2023.

Note – 2020 International Yoga Day is insipid owing to Corona Crisis. No Program shall be held. P.M.'s visit to Leh is on hold because of this crisis.
International Yoga Day – 21st of June ( Wednesday )
This time the whole world celebrated 8th Health Day ( World Yoga Day ). It is hilarious for the Indians that no. of participants are increasing with each passing year. Here are some important events that found attraction all over the world. We are sharing them with you –
World Yoga Day 2023 – Wednesday

PM Modi enjoyed 6th Yoga Anniversary with around 18,000 volunteers in Ranchi to make the day memorable. He said that Yoga acted as a unifying force in the world.
Baba Ramdev claimed to make record by doing yoga with approximately three lakh people at one place. It was one-and-half an hour session. The event had taken place in Nanden ( Maharashtra ).
Almost all the cabinet ministers had participated in this event at different. Besides the peoples of all the countries enjoyed this World-Health Day.
Read More about International Yoga Day –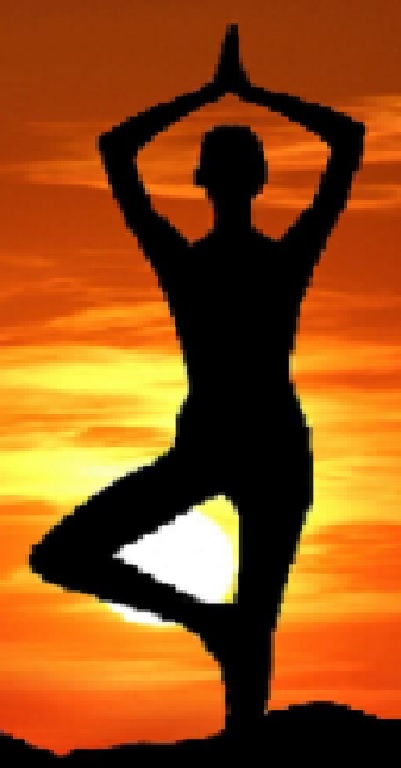 The whole world is celebrating Yoga Day on 21st of June 2023 which is the result of the initiative taken by Indian Prime Minister Mr Narendra Modi. The PM interacted with the world leaders  about the importance of  yoga and presented himself as a model of this yogic-practice. Seeing him as an untiring human being who is a source of exhausted energy many a leader got inspired.
He talked about Yoga at the international platforms. Swami Ramdev known as the reviver of this ancient Indian Health Practice has done a lot for the promotion of Yoga not only in India but in the whole world.
Ramdev preached of yoga in such a way that Yoga reached in every home of the country. The routine of the people now starts with Yoga. Parks can be seen crowded with people. So when there is the name of Yoga, there is the name of Swami Ramdev.
This is the outcome of these people that millions of people are doing yoga these days and the United Nations has decided to celebrate 21st of June as the International Yoga Day. Now Americans, Chinese, French, Britons, Spanish etc will all do Yoga on this day.
What is Yoga and how can it help the students / other People? – Prepare a Short Report/ Paragraph
Yoga means Addition ( +). So what does it add ? It adds your body with your mind, it adds physicality with spirituality, ordinary with godly. It makes you concentrate on you, your strengths, weaknesses.
Yoga enhances your physical capabilities which further enhances your mental level. That's why yoga is most important for the students to do. The concentration will increase marvelously. They will not feel tired. They will feel energetic all the day. There is the need of doing it for 15 to 20 minutes a day. If your educational institution helps you in doing yoga, do it there.
But don't link it with religion. This is just an exercise of mind and body. People in Muslim majority country are doing it, many of the Muslims in our country are doing it. Yoga has the link with all the religions. As water has no religion, air has no religion, yoga has no religion. This is only the way of life, method to change the way of life by removing your ailing mental and physical.
Now it has become imperative for school teachers and students to participate in yoga classes this day. The schedule for the Yoga Day comes out two or three days ahead. The local administration determines the venue and time of the Yoga. People have a lot of awareness regarding Yoga.
International Yoga Day 2023 – 2024  must be updated later.