Haryana has become the second state in the country after Rajasthan in making education compulsory for the candidates who wish to contest in the upcoming Panchayat elections.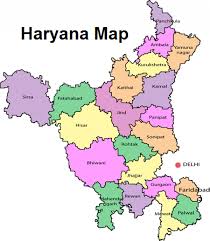 The Haryana Assembly passed the historic legislation making basic education mandatory for all those candidates willing to contest in the Panchayat Elections the notification of which has been released today.
The Elections for the Panchayat and Nagar Parishad  take place in three phases in October and November. The candidates can file nominations from 15th Sept to 19th of Sept.
It had become the Herculean Task to get the bill out amid the stiff opposition from the Major Opposition Parties. As per the bill, the essential Qualification for the General Candidates would be 10th. The Qualification for the Females ( General ) and SC Candidates shall be Middle ( 8th Class ).
If the candidates wish to contest the election for Panch Post, it would be 5th Class. This is a welcome step of fixing minimum qualification for the would-be representatives for the Panchayats in the state.
Education Mandatory for Candidates
It has been lauded by all except the Political Parties like the Congress and the INLD. In future, the decision of having mandatory Minimum Qualification must come out on to the candidates who will contest for the MLA and MP Elections.
So this step must be taken as the first one in the direction of ameliorating the image of the leaders and representatives at various levels. There is nothing wrong in the decision which attracts the criticism.
Any criticism of such type would be equal to cynicism. And all the parties must avoid this thing.
Besides the education, it is compulsory for all these candidates to have toilets in their Residence Premises. In addition to this, the candidates must not be defaulters of electricity bills and co-operative loans.
Charge-sheeted persons in the grave crimes can also be far from contesting Panchayat Elections in the state.
Read more News Items from this page. If you have any views/opinions regarding this news, you are free to give us via comment box below.