Andhra Pradesh is one of the south-eastern states of India. In area-wise, AP is the 8th state out of total 29 states. A new State Telangana got its existence out of it on 2nd June 2014. In population, Andhra is the 10th biggest state of the country. As per 2011 census, the population of the state is 49,386,799. The capital of the state is Hyderabad. There are many beautiful cities, places in the state namely Vijayawada, Araku Valley, Visakhapatnam Port, Godawari Arch Bridge, Dolphin's Nose Mountain etc.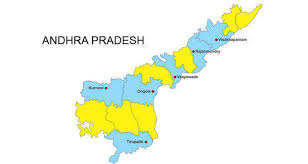 The state receives a large no of tourists every year only because of such worth-seeing places. There are a lot of things about this state to know for the examinees of various state exams also. We are providing you a no of important questions on Andhra General Knowledge / Current Affairs.
Read AP Current Affairs and General Knowledge Important Questions
When did Andhra come in to existence ?
Ans – 1st Nov 1956
From which state and when was it carved out ?
Ans – Madras State on 1st October 1953
Which is the largest city of the state ?
Ans – Vishakhapatnam
Q. No of Districts in AP ?
Ans – 13
Who is the Chief Minister of the State ?
Ans – Sh YS Jagan Mohan Reddy ( from 30th May 2019 ……. )
Party – YSR Congress Party
Governor of the state is – Mr B. D Mishra who replaced E.S.L. Narasimhan
 Note – Biswa Bhushan Harichandan will be the next governor. He will take oath on 24th of July at 11:30 am.
Nature of legislature in Andhra Pradesh ?
Ans – Bicameral ( 175 +58 seats)
How many representatives does the state send to Lok Sabha ?
Ans – 25
For how long both the states AP and Telangana keep sharing a common capital Hyderabad ?
Ans – De jure 2nd June 2024 ( for maximum 10 years)
Questions on Andrha Pradesh General Knowledge and Current Affairs
Total area of the state is – 160,205 square km or 61,855 square miles
What is the literacy rate in the state ?
Ans – It is 67.41 %
The Official Language of the state is – Telugu
What is the per capita income of the people of Andhra Pradesh ?
Ans – Rs 104,000
What is the state emblem ?
Ans – Poorna Kumbham
What are the state song and dance ?
Ans – Maa Telugu Talliki and Kuchipudi respectively
State animal and bird – Black buck and Indian roller resp.
AP State Flower, Fruit and Tree are Water Lily, Mango and Neem respectively.
State rivers are – Krishna, Godavari, Penna and Tugabhadra
What is the State Sport of Andhra ?
Ans – Kabaddi
Which city does PV Sindhu, Rio Olympic Silver Medal Winner belong to ?
Ans – Hyderabad
For National and International Gk and Current Affairs click here.