Planning to take Indian Administrative Services Exams and don't know how to start ?  Don't worry. Here we will give you some sure tips which will certainly help you in getting cosy with it. Truly IAS is considered one the of the formidable tests of the world.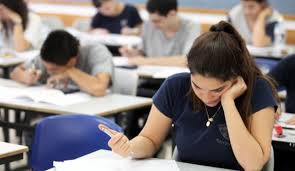 It requires your whole concentration and energy to clear this test. Every year millions of well-educated youngsters and professionals try their luck to clear this exam. But only a few are able to smile after the IAS Result is declared.
For most of the examinees, this exam is a phobia – a bug bear. This is not their fault, they are made to have such feelings from the people who couldn't get through this exam. The general phrases they must listen to – this test is not very easy test, you will have to work for 20 hrs a day, it is not a cat walk to clear this test and so on.
But such things have no existence for the people with indomitable will and tireless spirit of hard work. Below we are providing some steps which may help you to come out from this ignorance regarding the IAS.
10 Preparation Tips For Indian Administrative Services ( IAS)
First of all choose the subjects of your taste rather choosing simple subjects. If you have some passion regarding some particular subject, put the finger on that rather what people tell you to choose.
Give importance to concentration and the outcome not to the hours. May be with full concentration you can finish your 10 hrs work in 5 hours. So choose the place where you can fully concentrate.
Think nothing is difficult in life. If there is anything difficult that is life itself. When others have cleared this exam, then why won't you ? So have belief on yourself and give your best and the Result will be in your favor.
Make strategy for the exam. With great strategies less mightier teams have defeated the bigger and more mightier teams in the ICC World Cup 2015. So when strategies can make minnows defeat the giants, why can't you clear the test?
Get good content for your studies. It must not be rambling otherwise it will waste your time and take you nowhere. We have suggested some books below which you can get quite easily.
Relax in between your studies. Entertainment while studying is the best tonic for good concentration and memory power. Listen to music and even go out for taking strolls.
Don't let your passion and dream die. Your dream must not let you sleep till you get it.
More attention on doing the Practice Papers near the exam. So complete your designed syllabus as soon as possible for the Practice Purpose.
Don't forget to prepare notes of the material you are reading. That shall be helpful during the exam and save a lot of time of yours. There must be proper selection of the paper subjects.
Read which subjects are important for UPSC Paper
Last but not the least – Keep updating yourself with the current affairs. All the current events must be in your knowledge.
We hope these tips may help you having edge over your anxiety regarding the IAS.
Read some Quotes that may inspire you.
Good Books for UPSC IAS Exam –
Books play important role in any preparation and success. So choice of the books is very significant. If you choice is bad, you hard work can be wasted, on the other hand if it is a good one, you shall certainly taste the sweet success. We have selected a few good books for you. We suggest you to purchase them for better results. They will certainly guide you through.
Last word from us – Don't get frustrated if you don't get the desired result. Big achievements have a very big ration of failures. But that does not mean that the world is going to be destroyed for us. There is no end of anything. Failures are followed by successes – always believe.
So rise again till you get the success. For more motivation read the successful persons' interviews. We need continuous motivation and stamina for success which we can get from anywhere. So don't get your passion die.
Best of luck.