Check the details regarding the UP Education Board Toppers' List for Secondary and Senior Secondary Exam 2017 from this page below. First of all we congratulate all the students of 10th and 12th who have been declared pass in the recent announced UP Board Results. This time 83.74 per cent students of 10th class and 88.83 students cleared 12th class.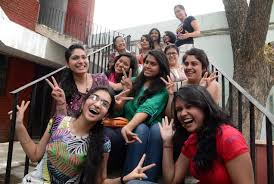 And as usual the girls have again dominated in the realm of education by lagging boys behind. As per the information released by the official of Uttar Pradesh Madhyamic Shiksha Parishad, there were around more than Thirty Lac students had registered their presence in the Feb-March Exam and out of them around Twenty Five Lac students could clear it.
In the same way in the Senior Secondary Exam, approximately Twenty Seven Lac candidates had appeared and out of them around 24 lac could get the desired results.
Check the Names of Toppers of UP for 10th and 12th classes 2017
Now as the results have been declared and most of the students have checked it and may be ready to throw parties in the evening, there may be the curiosity as to who have secured the highers marks in both the exams and who have been successful in getting his/her name included in the list of Top Ten Position holders in the state or District.
The students who have obtained good score are more enthusiastic to check this list as they have some hope that their name may appear in this list and it can make their family and school feel proud. Likewise the concerned schools and the families of such students wish to know the correct rank of their wards.
The board had declared the 10th and 12th class Results on 17th of May at around 12:30. There were students in millions, so it was not a child's play to prepare and upload the results of both the classes.
Therefore, the students who are waiting for the UP Board Top Students' Merit List – State or District-wise – must have a bit of patience as the board is preparing the list and as per our highly placed sources, the UPMSP Most Successful Candidates' List may appear with in two or three days.
The Top Students' List shall appear at the official website. We shall also attach this page with the concerned link for the benefit of the students.
Official website for checking UPMSP Top 10 Lists 2017 :
http://upmsp.nic.in/
Note – The complete list shall be out immediately after the exam result.