UPPSC will conduct the Mains on 17th June 2019. The admit cards will be available just near the exam. They may appear on the main website from 10th of June 2019.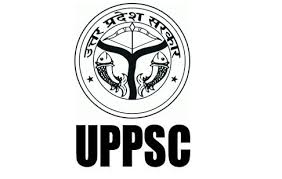 Total N0. of Posts – 831.
Advertisement – A-2/E-1/2018
The news of the leakage had caused a great fuss among the political circles in UP. The students had come out on the roads to do the stringent protest against the culprits. Seeing the raising protests, the UP govt had to cancel the Exam and it was later decided that the re-exam would take place on 10th of May.
Only then the protesting students were pacified. But the cancellation caused disturbance in the preparation of the concerned candidates. Even so they may be quite pleased with the news that UPPSC 10th May Re-exam Admit Cards have appeared on the official website and may be hoping that such things like leakage must not happen again.
Download Uttar Pradesh PSC Preliminary/ Mains exam Call Letters from below –
UPPSC is the supreme body of this one of the biggest states of the country to render the Services related with Publishing New Jobs, Inviting Applications for the same and then holding the Written Exams and Interviews as per the Requirement of the Selection.
It also holds the Exams for the PCS Recruitment. There are two papers for this recruitment – Preliminary and Mains. But this year the Preliminary Exam was to be cancelled that gave the candidates sleepless nights due to anxiety for their career.
So after a tensed wait for the UPPSC Re-exam and its admit card, the examinees can download them from the links provided below.
Easy Steps for you to get your UPPSC PCS Preliminary/ Mains Exam Admit Cards :
After reaching the official website of the Commission : , click on the New Link " Preliminary Re-exam Admit Cards"
New page will open up.
Here you will find a note saying that all pink fields are necessary.
Below it you shall find another note :
If your Application Status is not Rejected and Examination has been scheduled, only then you can download your Admit Cards / Call Letters.
Then fill your Registration No/ Date of Birth / Gender carefully.
Enter Verification Code.
Then click on Download Admit Card.
If you have lost your registration no., there is also provision for that. Click on Know your Registration No.
You can also check your Application Status from the same page.
Click here for UPPSC  Pre Exam Admit cards.