This is really a good news for the youngsters of Uttar Pradesh and Uttarakhand that Indian Army has provided them a big opportunity by arranging a Recruitment Rally 2017 for the selection of Constables.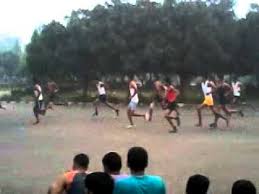 It is note-worthy that the Recruitment Notice  had come out under Unit Headquarters Quota which shows that the Recruitment is based for the candidates who fall under some quota.
अगर आप उत्तर प्रदेश व उत्तराखंड में होने वाली भारतीय सेना के ओपन भर्ती / रैली के बारे में जैसे कि तिथि , स्थान व सम्बंधित जानकारी चाहते हैं नीचे के लिंकों का प्रयोग करें।  धन्यवाद।
हम समय समय पर आपको इन राज्यों में होने वाली रैली या भर्ती की सूचना देते रहेंगे। 
Who are eligible for the Recruitment through Indian Army Rally ?
The Ex-servicemen of Kumaun and Naga Regiments
Sons of War-widows
Sons and Brothers of Martyrs and the injured soldiers
The candidates who have sports quota
Check Venue and Time for the Army Rally 2017-
For checking the time and place for UP and Uttarakhand Rally 2017 click here.
To join Gorkha Regiment/ Information 2017 use this link.
भारतीय सेना में भर्ती परीक्षा का सिलेबस पैटर्न किताबें व् पेपर सेट्स यहाँ पर देखें
The candidates who fulfill all the said conditions can apply online by reaching the Official Website of Army. Colonel Pankah Sahni, Recruitment Director told the reporters that the Registration will continue for 45 days. Then for next 15 days the scrutiny for the online applications shall go and the eligible candidates shall be called for the Physical Efficiency Test scheduled to be held in February.
How to apply for Indian Army ?
The candidates belonging to 13 districts including Meerut, Saharanpur, Moradabad will be recruited by Meerut Thal Sena Bharti Karyalya. So far there was the offline system for inviting applications and the concerned Office would decide the date and schedule of the Open Recruitment causing a lot of inconvenience to the candidates.
The candidates who wish to get the information changed provided by them can do that withing 45 days of registration. Beyond that they would not be able to get it rectified for the next 5 years.
Those who find themselves eligible as per the rules and regulations by Indian Army must use Browser Address called www.joinindianarmy.nic.in or click here. In order to get yourself registered open the Registration Page. If already registered, fill  username and password.
If you are a new candidate, you must click on a Button for New Registration. Fill the Required information and submit them. One Time Password will be sent to your email ID. Fill this password and submit it.
Then the Eligibility Page will appear on the screen. Once you have filled all the details, the new page containing Roll Nos will appear. Search for your Roll No that shall later be used in searching your Call Letter.
The Rally in Uttarakhand ( Haldwani ) shall take place from 28th of October to 2nd of November
The Recruitment Rally for UP will take place in Meerut on 2nd of December, 2015
For more information visit the official website of Indian Army – www.joinindianarmy.nic.in