Bundelkhand University has now declared the Results for the various courses viz BA, B.Sc, B.Com , MA, M.Sc, M.Com, B.Ed etc for the Regular and Private Students for all the semesters and making them available at the official Portal of the University. However the Results for one course or the other keep declared from time to time.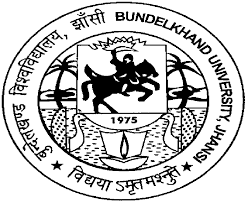 BU situated in Jhansi and established in Nineteen Seventy Five describes its sublime objective with this Sanskrit Phrase : Vidyaya Amritmashnute which means that Education is like Elixir ( Holy Water ) and it is living up to this objective by providing Quality education to a large no of students of Bundelkhand Region.
No doubt, every year numerous students get themselves enrolled for various Under Graduate and Post Graduate Degrees and Diplomas, Technical and Conventional, From BA to B.Sc., from B.Ed to B.Tech, from MA to PhD every course is available here catering to the need and taste of the students.
This is the general routine that the University holds various exams for all the classes at fixed duration. To ensure the smooth running of the exams, the Bundelkhand University also sees to all the affairs related with the exam. After the exam is over, the evaluation work begins immediately and the university gets occupied in preparing the Results.
View your Bundelkhand University Result for BU UG and PG – Semester-wise – 2016-2017-2018
Now this is the high time for the students to get worried about their BA, MA, B.Sc Results. The exams this time had taken place in the months of March and April. As per the Previous Tradition and last years' practice, the Bundelkhand University Results may be out in June or July.
So there is no need for the students for being impatience. They can do at least one thing and that is to stay attached with us by visiting and re-visiting our website. We assure you that we shall update this website with the Results of Bundelkhand University as soon as they are manifest at the official website.
See the Process to check and download the Bundelkhand University 2016-2017-2018 Results –
Show your presence at the official website first of all – https://www.bujhansi.org/index.aspx
At the Home Page you will find the strip called " Latest Results with the class Name with the word New."
Choose your Class.
Click on it.
Fill your Exam roll No and again click.
The Result shall appear and you can download it or take out its print if you wish.
Check your Bundelkhand University BA, MA, LLB, B.Ed, etc Results from here.
Download IGNOU Exam Admit Cards from here.