Near about 5 lac Students who have to sit in the term-end exams by Indira Gandhi Open University for the session 2016-2017 scheduled are to take place in June/Dec. Besides there are many Competitive exams from time to time.The examinees can now download their Exam Admit Card from the IGNOU's official website : www.ignou.ac.in.
Read details regarding IGNOU Exam and Hall Tickets in the following paragraphs. Related links are below -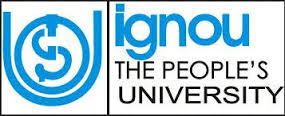 There are as many as Eight Hundred and Fifty Centres in India and Thirty Two Centres abroad have been set up by the University.
January is the time for admissions to various courses. For the candidates, the Admission Date deadline is  now till 16th Jan 2017
IGNOU also termed as People's University came in to existence for the millions of those people those out of some circumstances or other obligations but still have curiosity to pursue their academic career any how. So IGNOU was the first Open University of India named after the only Woman Prime Minister of India.
How to download IGNOU 2017/2018 Term End/ Entrance Exam Admit Card / Hall Ticket

IGNOU provides a variety of courses to the tune of 3936 that attract a large of students not only from India but from abroad as well. And this thing makes it world's largest university. Therefore the exam is also one of the biggest. Outside the country the University has made the Examination Centres at the following countries - Oman, Jeddah, Kathmandu, Kuwait, Ethiopia, Qatar, Kenya etc.
Even for the prisoners who are pursuing their studies from this university, Eighty Seven Centres have been made. The total no of Jail inmates who are to sit in June Exam is 6154.
 As the examinees know that the exams is occur in many phases, the Hall Tickets are available at the official online address of the university. The concerned students are to go to this web address and find the link " Term-end Exam Hall Ticket ". Click on it and fill the required information. The IGNOU 2015 Exam Hall Ticket shall appear on the screen. Take out its print.
Official Website : www.ignou.ac.in
The students can also login themselves by visiting the same link. Here they will have to  enter their enrollment No/ Programme and Date of Birth.
The Admit Cards are also being dispatched to the examinees through post.
Indira Gandhi Open University Related Important Links -
Read the following article as well - IGNOU starts 4 Online Courses from new session.