Check the courses IGNOU provides / New Courses stated by IGNOU
If you wanna do courses in RTI ( Right to Information), here is a chance. Indira Gandhi Open University, one of the world's largest university for the students who can't take their education as regular students and wish to pursue the Qualitative Higher Education has decided to start certificate and diploma courses in RTI.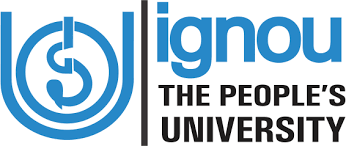 In future these courses in RTI will become the mandatory part of the training for all the Central Govt Employees. These Courses will begin with the support from Central Information Commission ( CIC ).
IGNOU Vice-Chancellor Mr. Nageshwar Rao told the media persons that the people know that they can receive information through RTI but are unaware of the technicalities such as how to go about the process, how to create questions, how and where to make further appeals et al.
Consequently the proposal to start the RTI Course was sent to the CIC Commissioner for their support. The Experts from CIS are engaged  with the IGNOU's faculty of Public Administration at School of Social Sciences regarding its content and curriculum.
As per the expectations, that the courses in RTI will commence from the IGNOU's next Session i.e. 2016 . In addition, the certificates will be awarded in 2017. The Work is on preparing the Draft for PG Diploma in RTI ( PGDRTI ) while the drafting for the Certificate course is under the process.
The central Govt Employees, General Public and even the prisoners shall be able to do the certificate or diploma course in RTI.
For more details university link – http://www.ignou.ac.in/

Read about other programmes that the university offers –
These are all certificate courses –
Business Skills
Bee Keeping
Functional English ( Basic Level )
Disaster Management
Consumer Protection
Community Radio
English as a second language
For searching more courses Degree/ Diploma/ Certificate tap this link
Note – It occurs from seeing all the courses list that IGNOU has not started RTI ( Right to Information ) certificate. If anybody has some info, please share with us. Thanks.