Army Welfare Education Society( AWES ) which is a big organization for holding Teachers' Recruitment Test and doing related functions has declared APS TGT/PRT/PGT Written Exam Result now at its official platform on 21st Dec 2016. It is available category wise. 
You can also enjoy your AWES Result/ Answer Key 2016 from the various direct links given at the end of this page. Result declaration is the constant process as there are tests in routine. In 2016 also the Screening Test for TGT/ PRT/ PGT shall take place on 26th and 27th of November 2016. All results are available at the below given links.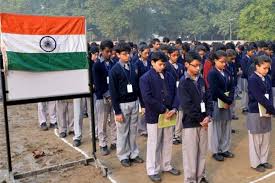 About AWES -
AWES conducts such test every year to recruit teachers in Army Public Schools spread all over the country. The Test is held by Combined Selection Board ( CSB ) on behalf of AWES. The nature of exam is Online with Multiple Choice Questions. There are now 135 Army Public Schools for which the notification for filling around 7,000 posts was out.
The concerned department checked the application forms properly before issuing Admit cards. We had also covered the post with the title called AWES APS Admit Card 2015. Then the Examinees had downloaded their admit cards along with the comprehensive syllabus and exam pattern from this link.
AWES 2016-17 APS Result/ Answer key/ Cut Off Marks
The AWES TGT/PRT/PGT Written exam was held on 6th of December 2015 with a crowd of examinees taking it. The notification to that effect had been issued 17th August 2015. Read this notification from here.
The candidates having essential qualification besides CTET/TET were considered eligible for this test. The selected candidates would be recruited under Probation Period or Contract basis who are liable to be permanent later. The department had also released the AWES Answer key later.
In the Written Test, there were two parts for PGT and TGT Categories with 90 Mark portion containing General Subjects like GK, Mental Ability, English and Educational Concepts and Methodology etc. In the Second paper of this test, there were 90 questions from the specific subjects. For AWES PRT Exam, there was only first part as was the case with PGT and PRT.
Now time has come for checking the Result for PGT/TGT and PRT Recruitment exam. As per the notification, the AWES APS Result shall be declared on 23rd of December whereas the Score Cards shall be issued from 31st Dec onward.
Update - The result was expected on the said date but it is delayed due to some reasons. Now it is estimated that the result shall be out by 10th of January 2016. So please keep visiting for your Result and other related updates.
Result has been announced on 21st Dec 2016. Check it from below -
Links regarding AWES Exam Results-
PRT Result 2016
APS TGT 2016 Result
AWES PGT Result
The successful candidates shall have to undergo other procedures viz Interview and Documents Verification. We shall cover this post with all updates soon. Congratulations on your being successful in ARMY Public School Recruitment Result.
For result relates queries bookmark this page.