This is certainly a welcome news for all the youngsters that there shall be no Interview System in the jobs for Group B, Group C and Group D Category Posts under the Central Govt from 1st of January 2016.
No Interview in Grade B, C and D Posts – Says PM Modi

The Process of Scrapping the Interview System is going on. This information was shared by PM Sh Narendra Modi while he was addressing the whole Country in his talk-show Mann Ki Baat on 25th of October i.e. on Sunday.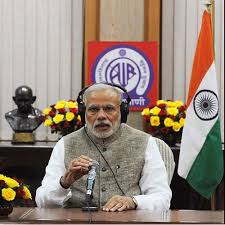 He mentioned his Independence Day Speech in which he had mentioned that there was no need of Interviews in the small jobs. According to him, no psychologist of the world can evaluate the merit of a candidate in just one or two minutes' time. So this is meaningless.
Interview in Grade B, C and D Posts – Says No
This interview system encourages corruption in the selection process . The helpless youth runs here and there to find recommendations for getting these petty jobs. When he ( the interviewee)  is not able to give money or find proper recommendations or both, he/she doesn't get the jobs.
He does not get the job on the basis of his failure in the Interview. Henceforth no youngster shall lose job just because of interview, PM assured.
Besides, the PM lauded the Media Channels for their efforts for promoting Sanitation Drive in the country. He also requested the people for giving their maximum contribution to this drive of cleaning the country especially during Diwali festival. He told the people to enjoy the festival but after enjoying it, it is their duty to clean the surroundings.
On the occasion of Diwali, he told the people, the Govt is planning to start Gold Related Schemes. He encouraged the people to invest their gold in the banks and earn interest on that. Indigenous Gold Coins will also be available in the market on the occasion of this festival of Lights.