In order to ameliorate Education System at the higher level in the state, the Haryana Govt will have its own State Assessment and Accreditation Council ( SAAC) in the pattern of NAAC ( National Assessment and Accreditation ).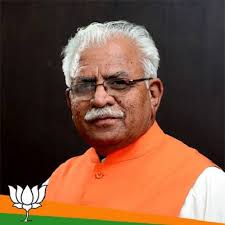 Like NAAC, SAAC will access and accredit institutions of higher education. But it does not mean that SAAC is going to substitute NAAC. It will still mandatory for the colleges and universities accessed by NAAC, SAAC will help in assessing the higher educational institutions before accreditation by the NAAC.
The decision was taken at a meeting of the Higher Education Council presided by CM Manohar Lal Khattar. The Chief Minister expressed his concern at the deteriorating condition of the education at the higher level. He was right when said there was less work on the Research Work. He further added :
I am closely monitoring the entire education system and reports are not so encouraging. Therefore, you must be very fair and impartial in recruitments.
New Accreditation System in Haryana
The indication was clear that he was disturbed over the use of unfair means in getting jobs in the state. The clear target was towards the role of money and nepotism in the job which was the order of the day in the previous regime.
CM is dead against any type of corruption. Haryana CM Window is a good initiative by the govt to curb Corruption in Public Life.
The CM also sought reports regarding the B.Ed Colleges which are being run without permission. They are nothing else but the shops to mint money.
The Education Minister Mr Ram Bilas Sharma also told the reporters that Online College Admission System has begun in the state. Besides all the 108 Colleges have been connected with this system. For more such education related articles please bookmark this website examweb.in. You can also use our subscription by entering your email in the subscription box at the Home Page.