Haryana CM Window is an Online public platform which is the result of Haryana CM Shri Manohar Lal Khattar's great ambition to redress the grievances of Corruption-torn people of the state. It was assumed that the people didn't have any place where they could have gone with their problems and get them solved.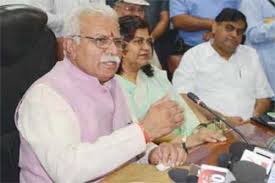 The state is notorious for the corruption in each and every department from Irrigation to Public Health, from Registry office to Municipality, whatever name you take you will find the corrupt people everywhere.
Therefore the 25th of December which was celebrated as the Governance Day on the occasion of Former PM Mr Atal Bihari Vajpayee' birthday by the Indian Government was chosen to inaugurate Haryana CM Window.
This is a Complaint Receiving Portal which is connected with every districts of the state. The suffering people can register their complaint no of any department and within a stipulated period can get their problem solved.
Updated on 23rd Dec 2016 – Now the Govt has decided to allow the people to submit their complaints at CM Window at sub-divisional level from Dec 25, 2016. The decision shall make the complaint redress system hassle-free and transparent. Till Nov 2016, CM window had received as many as 2.2 lac complaints.
Haryana CM Window – Details and Process to Register the Complaints – आप अपनी हरियाणा से सम्बंधित कोई भी शिकायत CM Window पर डाल सकतें हैं
The main motto of initiating this complaint receiving task called CM Window is to minimize the corruption from the land of the state and make the whole system transparent and crystal clear. The CM as well as the people have a lot of expectations from this new venture.
The consequence of this is that as many 35,000 ( approx ) complaints have been received by the govt from CM Window. But the irony is that the system to redress these complaints is too slow to imagine. Only around 16,000 grievances they have redressed so far.
The no 1 district in sending the complaints has been Panipat with a total of more than 3300 complaints out of which only 1560 ( Approx ) have found the right direction.
People of Haryana will have to  register first their complaints at concerned DC Office, Any of the Ministers' Offices or they can also lodge their complaint straightway to CM Office.
The Concerned Officers shall have 7 days' period to redress your grievances. After seven days  you will receive a Registration Number either personally or by SMS on your mobile.
Through this complaint number/Registration number you shall be able to know your grievance's status. Now people of Haryana have not to go from pillar to post as they have one place to complain that is CM Window,
Places where you can get your registered your complaint –

DC/ SDM Office CM Window Counter
Residence of CM/ Ministers/ Harnana Secretariat Sector 1 Chandigarh
How Can I Use Haryana CM Window Complaint Portal ?
First visit the Haryana CM Window's official website –

www.haryanacmoffice.gov.in

Click on the link called " Public Grievances ".
You shall be given the option of the language.
Choose any of the languages.
Lodge your complaints.
Fill your Complaint Registration No.
You will receive the status report through SMS.
You can lodge your complaint on twitter here.
Facebook Address of Haryana CM Window
Information : The complainants who wish to get their complaints here must reach the right platform, not in the comment box of this article. If wish to share your views with us, you are welcome. The govt is also trying to update the status of CM Window in order to make it more effective.
Latest News : Disappointed over the negligence from the state govt and Haryana Police, Faridabad resident Mr Tajinder Singh is forced to sell his kidneys to make both ends meet. His parents died due to killing some years back. This time he has no source of income whereas there are five members in the family who depend upon him.
The members include his wife, one daughter and three sons. Despite his effort to awaken the govt through Haryana CM Window, no body listened to him. Now it is worth-mentioning that his daughter has secured 93% marks in class XII . She is awaiting for the admission in the college. There are other many like him officials ignore. So there is the need to make this online complaint system effective.
Get more about Haryana CM Window –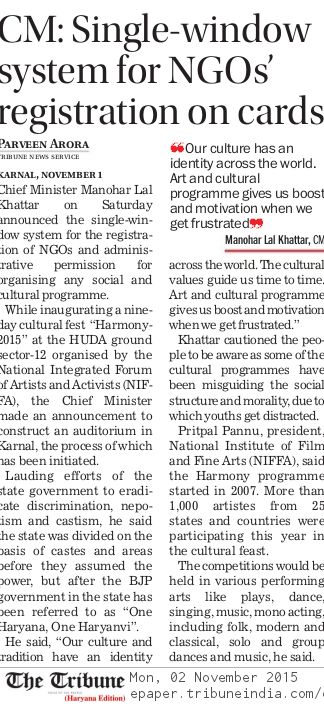 People say that though CM window is a good initiative by the Haryana Govt. The Govt also tries to redress the grievances. But the bureaucracy in the state has paralyzed this system. Read complete report from below –

If you do not understand how to use CM Window, you can contact with us.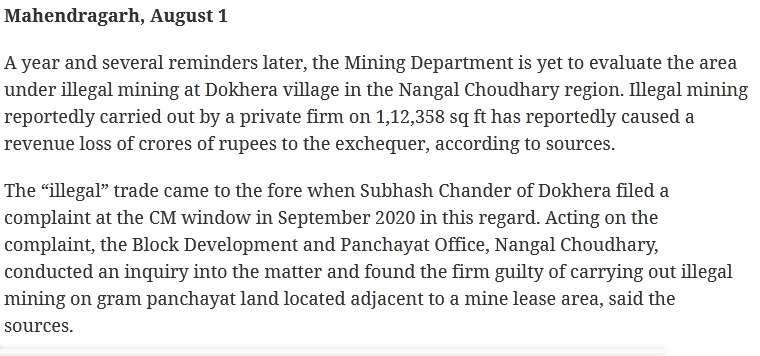 अगर आपको हरियाणा से सम्बंधित कोई भी समस्या है तो Haryana CM Window का इस्तेमाल कर सकते हैं।

If you have any problem regarding Haryana, you can use Haryana CM Window by using the official website. 
You can also get information from here – https://services.india.gov.in/service/detail/cm-window-haryana