Are you to face an interview? Are you worried about it ? It has caused nervous breakdown. All your intelligence and confidence is leaving you in the lurch. If your answers to these questions are in affirmative, then you must read this article. Here we have provided some tips for the interview you may face in future.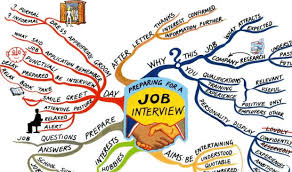 Now-a-days students after taking professional degrees try to get jobs in Govt or Private or Semi-Govt Sector. There are interviews for SSC, Banking Sector Jobs, Call Centers – Domestic and International, Schools, Colleges etc. The candidates prepare hard for facing any of the Interviews but despite the hard work and good preparation of the Interview most of them are to cut the sorry figure during the Interview Session.
So why do the Interviewee feel nervous during the Interview ? What is it about the Interviewers that snatches their confidence and make them less confident. The answer to all the questions is – less and improper practice. Read some of the tips that may help you overcoming shyness, hesitation and fear of the interview.
Read Some Interview Tips for all types of Jobs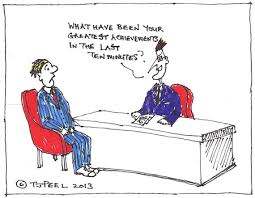 Know the nature of the Interview first of all –
First of all it must be cleared that what type of and for what you are facing the interview. Whether it is for Govt Job or Private Sector. The interviewers ask the questions as per the nature of the job. Check the role of language especially English in that job. If you have to interact with the people in English, so it is clear that you will have to face interview in English. Prepare questions as per the requirement of the organization.
Have fluency in English ( assuming it a language of interview ) –
You will have to work on having good fluency over the language of Interview (here English). Make a lot of use  of this language every year before you come to face interview. Speak with your friends, relatives, known and unknown in English. Convince them that it is necessary for you as your career is at stake. Especially make group of your friends and discuss with them all the issues related with politics, economics, sports etc – local, national and international.
Prepare expected Questions –
There are some expected questions which are the part and parcel of almost all the interviews. Some of the questions are –
Introduce yourself
About your City
About the Organization which you wish to join
Why do you wish to make this switch ? and so on.
Prepare these questions yourself or with your friends. May be you can find one or two questions of your list of expected questions.
Simulate the Situation of Interview –
In order to lessen the pressure of facing the interview or the interviewers, take the help of your friends in simulating the Interview like situation. Ask them to prepare some questions from the newspapers or General Life and shoot those questions on you. Try to answer those questions with confidence and that thing will help you a lot.
Read Newspaper daily –
For vocabulary and knowledge of the things going on in the country and the world read newspaper daily. Have some National Level Newspaper and read at least four or five columns of sports, business, main news etc. It will help you a lot.
Listen to some English Programmes –
Listen to some English Programmes such as News, Debates, Sermons or you may watch English Movies if you are interested. Such practice will improve your listening skills and pronunciation of the words.
Most importantly have confidence in yourself.
We hope these Interview tips will help you a lot. Good Luck !