Thousands of candidates who have been rendered successful in the recently declared Results ( On 23rd of April ) by State Bank of India for the Clerks posts to the tune of 6425 Posts to work in Associate Banks across the country shall be able to download their Interview Call Letters from 27th of April for the Interview scheduled to be commenced on 11th of May.
The candidates shall be able to upload them from the links given at the end of this blog at the due time. So far the candidates need to concentrate on their Interview that is to take place in May. Here we feel happy to announce that we have given some tips below that may be helpful to you in your Upcoming Interview.
Learn Tips for SBI Associate Banks 2015 Interview :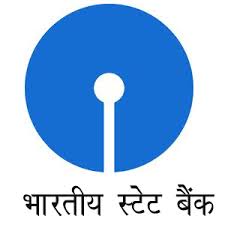 Giving Interview is an art. It requires knowledge, confidence, and guts. Here are some of the tips that may help you face this May Interview for the Posts of Clerks in Associate Banks.
Update yourself with the latest Events :
This is the first and the foremost thing you can do- to keep latest information regarding Politics, Sports, Economics, etc in your mind. For that read newspapers daily.
Prepare Self-introduction :
This is the most frequently asked thing during the interview. So prepare Self-introduction carefully. Add variety in it. It must contain complete and useful information about you in a few words.
Wear Proper Dress :
Dress sense is must during interview. Wear simple and sombre dress that can show you in your true spirit.
Believe in yourself :
Learn to believe in yourself. Show confidence in yourself. Have positive thinking and enter the Interview Room with this strategy.
Best of luck for your Interview.
Download your SBI Associate Banks Interview Letters :
The candidates will be able to download their call letters from the official website i.e. sbi.co.in. They must search for the Interview Call Letter Link here. Click on it. The details will have to be filled such as the registration no or whatsoever asked. The Call letter will be available to be downloaded.