Sushant Singh Rajput is now not a unknown name for those who love TV and Cinema. His first stint with TV Serial Pavitra Rishta and then his entry to Bollywood with the movie Kai Po Chei earned him good name. Then he appeared in the movie PK just for while. The Biggest Movie for him was MS Dhoni that gave him due recognition in the Bollywood.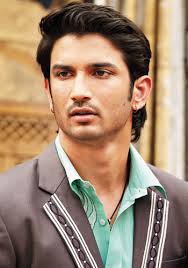 Now this emerging star is again in the news for his role as Byomkesh Bakshi in the movie Byomkesh Bakshi. But he is in more news for his interview with some newspaper in which he has revealed that once he had got 7th rank in AIEEE and also won Physics Olympiad. Sushant himself says that he was not an ordinary student but had interest in Mathematics and Physics.
That's why he performed better in science. Basically Sushant's family belonged to Bihar. But due to his father's, the family shifted to Delhi where along with his brothers ans sisters continued studies in this national capital. After clearing AIEEE, Sushant got admission in Mechanical Engineering in DEC.
Man of Strong Determination – Sushan Singh Rajput – From an Engineer to an Actor
But he couldn't complete his education as he came in to contact with first with Shyamak Dawar and then with Berry John while pursuing his Engineering. The worm of acting bit him and he left his studies in the lurch. He himself says : Whatever he decides to do something, he does that at any cost, at least he tries once. Though the leaving of seemingly lucrative career in Engineering was the tough decision, he did so as he had strong determination and belief in himself.
So once a brilliant student who had shown bright future when he had got 7th rank in AIEEE and then won the Physics Olympiad had changed his taste from education to acting. There was only thing that made him do that and that is – he wanted to do what his heart said. Now his new role as an actor is being appreciated  especially the one in the upcoming movie based on the life of West Bengal's popular detective Byomkesh Bakshi by the filmy pundits.
Update –  Sushant committed suicide after he had hanged himself.
21/01/1986 to 14/ 06 /2020
We wish good luck to this courageous man of strong will.