Tamil Nadu Public Service Commission is a Constitutional Body of the state for Recruitment related procedures. TNPSC not only releases Recruitment Notices, but declares results, answer keys, cut off besides holding interviews. On this page, you can check TNPSC Group 4 ( 6th Nov 2016) Sunday Exam Answer key besides Cut off marks below. Also check result related info/link ahead.
Result updates 21st Feb 2017– The result for Group IV Services is out today. The aspirants can check the Marks obtained by them and Rank Position from below.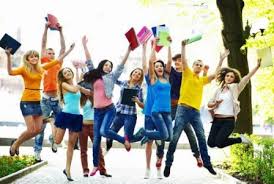 TNPSC 6th Nov Exam –
As the exam answer key has been published, the aspirants are anxious for their result. Now the estimate is that the result may come out anytime. So you need to cling to this page for the Result related information. Links are ahead.
The exam took place on the same date from 10:00 am to 1:00 pm. There were mammoth Five Thousand Four Hundred and Fifty One Posts in Group IV Category. The Notification had come out in August and ended on Sept 14.
Some seats were also reserved  such as 3% for PWD and 20 % for those having Tamil as a subject up to 10th class. Obviously there were huge no of applicants for the job. Now the examinees can expect their result in the last week of Jan. 2017. Check the details of the exam via table below –
Name of the content
Total Questions
Duration of Exam
General Studies
75 Questions
Total Duration was 180 Minutes ( 3 hrs sharp)
General Aptitude
25 Questions
English/ Tamil
100 Questions
Total Questions were 200 which were of objective in nature. As for the level of the exam is concerned, we got the mixed response from the examinees. But most of them have maintained that it was moderate and expected. There were a few questions which may be tricky, but on the whole it was a nice paper. For the detailed analysis, you must stick to this website as we shall do it soon.
TNPSC Group 4 Result updates 2017 – Declared
The posts for which the exam had taken place are – Jr Assistant, Bill Collector, Field Surveyor, Steno Typist, Draftsman. There are two types of Answer keys – Official and Unofficial. The first one comes out 10 or 12 days after the exam. And the unofficial answer key, there are many websites/ coaching institutes that take pains. Some of them are –
Official Tentative Answer key is here.
Some websites for unofficial answer key.
appolosupport.com
www.nriasacademy.com
But it may take two or three days for these websites to upload the answer keys. We also urge the candidates to upload the whole question paper in comment box below. It shall help us in preparing unofficial answer key.
Click here for Result
Fill your Roll No. and wait. The result shall be out immediately.
Tamil Nadu Public Service commission Expected cut Off –
Disclaimer – We have prepared this TNPSC expected cut off on the basis of marks shared by our readers. It is just a speculation. Actual Group 4 Cut off may be slightly different from ours.
| | |
| --- | --- |
| Category | Expected Cut Off Marks |
| General ( Male)  | 160-165 |
| General Female | 158-163 |
| BC Male | 155-160 |
| BC Female | 153-158 |
| SC Male | 150-155 |
| SC Female | 148-153 |
| ST Male | 145-150 |
| ST Female | 140 + |
We shall be able to publish the cut off marks ( expected) by 10th of November. For that again, we request you to share your marks with us via comment box.
Result 2017 related updates –
TNPSC may declare the Group IV result in February 2017. Whatsoever is the update, we shall bring that to you. Therefore you must bookmark this page and also keep sharing latest information with us if you have.
Recently declared Results by Tamil Nadu Public Service Commission –
Tester and Asst Tester in TN Industries Subordinate Services
For all details, you can visit the official website of TNPSC – http://www.tnpsc.gov.in/new_index.html
Thanks.