Now-a-days there has been a deluge of students wishing to do law. Therefore there is cut-throat competition for getting admission to 3 or 5 yr law courses. But most of the students don't know the career options after getting this degree. They know only one or two areas where they can use their skills as a law degree holders. We are opening up a large no of horizons you can take after completing your LLB. At present the students have to clear Common Law Admission Test called CLAT.
Practice as a lawyer –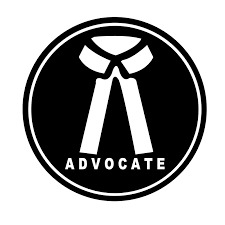 This is for what most of the students choose LLB. After doing this degree in law, you can become a lawyer. You can start your own practice or you can work as an assistant to some Sr advocate. You know that there is a tough competition these days. So it would be good for you to learn some work under the guidance of some expert lawyer and then start your own practice.
These days there is no dearth of cases for a good lawyer. To be successful in this profession, you need face value. Earn that face value. Don't hesitate to take good cases in the beginning even without charging any fee. That would be the good investment for future. Many people come with good cases, but due to exorbitant fee structure, they are unable to fight them. Help them. It will give you both respect and reputation and in the end good career also.
Can LLB be done in Correspondence mode ? Read details
Indian Legal Services –
You can also join Indian Legal Services. For that UPSC conducts the exam. The selected candidates are appointed as Law Officers, Deputy Legal Advisers, Assistant Advisers. For that you must read the eligibility from the official website of UPSC.
Career/ Scope After LLB
Judiciary –
You can join Judiciary and become a judge. There is the exam of Judiciary after LLB Degree. To be eligible for the Judiciary Exam, the aspirants must have graduation in any of the streams with LLB with minimum 55% marks in both. You know the judges have a lot of reputation in society.
There is also a great chance of promotion depending upon your work and experience. The persons with good work and experience can scale the ladders of success and even become the Judge of the Supreme Court in future. There are other posts also where you can be appointed if you have clear the exam of judiciary. These posts are – Magistrate, District and Session Judge, Public Prosecutor etc.
Higher Qualification in law –
If you are interested in higher qualification, you have great chance here. You can pursue LLM and then M.Phil and PhD. You can be appointed as Lecturer, Professors in any of the Law Institutes in the country.
Indian Army –
If you have passion for Indian Army, you have scope here. You can join Indian Army in Judge Advocate General Department. For that you must have 55% in LLB. The Applications are invited from time to time. For that you must visit the official website of Indian Army –www.joinindianarmy.nic.in
Corporate Sector –
There is much demand of LLB Candidates in the corporate sectors these days. Domestic and Multi National Companies consistently require Legal Advisers. So you have a chance here. For that you must have the knowledge of Corporate Law. It is better for you to have additional degrees here such as MBA.
Why to do LLB Course ?
Human Rights Activist –
There is also a great demand here. You can serve the humanity by becoming Human Rights Activists. In this way you can earn much reputation and respect.
So whatever you do, you must have experience and zeal to learn. And no doubt, hard work is the main key in this very tough word. So try to earn both these things, the other things will naturally follow.
CLAT ( Law Admission )
The Entrance Test for the admission to Law took place at various places in India. There has been some uproar over some technical disturbance at some examination centres. But in the end the Supreme Court intervened and process proceeded.