Union Public Service Commission ( UPSC ) is scheduled to hold the Screening Test for the IAS, IFS and other services on August 23rd. For that UPSC has released a detailed notification-cum- advertisement for the eligible and interested candidates who wish to apply for these elite posts of the country.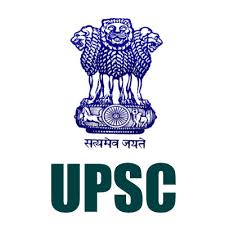 This time the candidates would be able to apply online. The process of applying online has commenced on 23rd of May and it will be ended on June 19 by 11: 59 pm. There are a large no of candidates expected to apply for this most difficult and reputed exam of the country.
There are two exams for UPSC Civil Services Exams – Preliminary and Mains. First of the candidates who have applied for the posts are expected to sit in the Preliminary Exam. The successful candidates of this exam are to face another exam and that is Mains. The candidates who are able to go through this exam are prepared for Interview Test. So the whole process of UPSC Civil Services is very tough and therefore the candidates are required to make sincere and laborious efforts to to crack this Exam.
The merit is prepared as per the score the students get in the exam. The students are given rank as per his/her performance. There has been made a bit of change in the syllabus and pattern of the Civil Services Exams. Especially it is mandatory to get 33% marks in Aptitude Test as per the latest decision. For that the candidates must check the Official website of UPSC.
Any graduate student from any stream can apply for UPSC Civil Services Exams. Now-a-days a trend has emerged that a large no of science graduates especially from engineering, doctors etc have shown their interest in civil services a lot and have been successful in cracking the exam.
The candidates who wish to apply for UPSC Civil Services 2015 Exam can apply online by reaching the official website of UPSC. Be careful while giving all the details regarding yourself. There is also the provision of paying online payment. After completing the application form submit it, before it take out its print.
Official website of UPSC for Filling Online Application: http://www.upsc.gov.in/
The candidates need to give the sincere efforts if they wish to clear this exam. We have also provided some tips to clear Civil Services Exam above. You can be benefited from these tips. There are many prestigious coaching centres available in the country. Choose good one and take coaching from there if it is necessary.