The central Govt is mooting to constitute a committee of the Experts which is to see the Various issues related with the Civil Services Exams for the Selection  IAS, IPS, IFS Officers. The Issues will comprise the Age Relaxation, Eligibility, Exam Syllabus and Pattern and so more. At present the age for the UPSC Civil Services 21 to 32. For OBC the upper age is 35 whereas for SC/ST it is 37. Check details from the table below.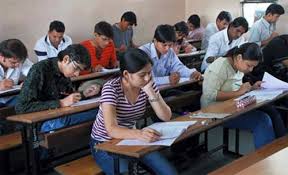 MOS Personnel Mr Jitendra Singh apprised the Rajya Sabha in the Written Reply which is being summed up below.
Various representations on various issues related with the CCE that include the Age Relaxation to the examinees, deciding the Exam Syllabus and Pattern, setting the question papers in local languages, Eligibility criteria et al.
There are many issues which come up every year need immediate and serious attention and therefore the committee's role is very vital as far as the solution of these issues is concerned.
As you know, Civil Services Exam is one of the toughest and most prestigious exams of the country in which a large no of aspirants participate to be the part of Indian Civil Services.
Age Limit for UPSC Civil Services Exams with Attempts ( Category-wise).
| | | |
| --- | --- | --- |
| Category | Upper Age for Civil Services | Attempts |
| General | 32 | Six |
| OBC | 35 | Nine Attempts |
| SC/ST | 37 | Unlimited |
The Civil Services Exam include the following process for the final selection of the participants – Preliminary Exam, Mains and the Interview. The selected candidates work as Indian Administrative Services, Indian Police Services, Indian Forest Services.
Recently IAS Result had come out. It was a pleasant surprise that the first four slots were secured by the girls with Ira Singhal, a physically challenged girl, topping the exam. She secured 53% something in the exam the details of which came out just one or two days earlier. It shows that by getting only more than 50% you can secure a position in the Civil Services Exam. So select the portion you have to prepare and put your complete strength to it.
Most of the candidates think that age-relaxation is the good step. As this is one of the hardest tests of the country, it takes years for candidates to go through the preparation. Even most of the aspirants prefer to be independent before trying UPSC exams. Now-a-days there are doctors, engineers coming to take Civil Services. Such courses take years of the candidates.
But there are others who think that it the maximum age should be 26 instead of 32. They believe that there is the need of young administrators for effective governance. Let us see what happens – civil services age bar raised or curtailed.