The result for the CTET held on 18th of Sept 2016 at various parts of the country sans Kashmir is available now. Also download the Score Card. However before that we suggest you to read the details.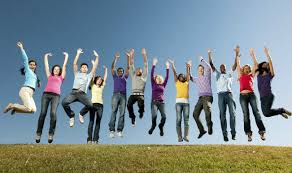 Like the Previous years, there was a great crowd of teaching aspirants for CTET. As a rough estimation, around 7.5 lac candidates had appeared for it. Almost all the main cities of the states were made the examination centres. The pattern was as before. This is just the eligibility test for Upper Primary and Lower Primary Posts.

CTET Result Update 7th Nov 2016-

To end the speculation surrounding the Result of CBSE TET, we announce that is out. Around 6.54 lac candidates had appeared for this test for the would-be teachers. The detailed updates regarding the result shall be available later. So far just check your result.
As per the information received from very popular websites, the TET Result may be out in Nov or December 2016. But for latest updates, make sure that you are in touch of this page. Subscribe yourself with examweb.in for such info.

CBSE CTET 2016 Result can be seen at the official website of the board very soon. Central Teachers' Eligibility Test took place on  18th of Sept at Nine Hundred and Fifty Nine Centres with around 7.5 lac candidates taking it with the hope of becoming teachers after clearing it.
View your CTET Sept 2016 Result from below –
It was the paper of 150 marks with the contents such as Child Psychology and Pedagogy, English, Hindi, GK. The CTET is meant for two categories – for those who wish to teach from 1 to 5 and for those who are interested from 6 to 8 classes. To qualify this test, the candidates are required to possess only 60% marks i.e. 90 marks.
In paper two which is for the teachers who wish to teach 6th to 8th classes, there is the option of the subjects. The candidates have to choose the options for the CTET. Besides the Centre's organized TET, there are various TET for various states. For Example for Uttar Pradesh there is UP TET, for Haryana there is HTET, for Punjab , it is PSTET etc.
Now it has become pertinent for all the people wishing to join Teaching Fraternity to clear first of all these Eligibility Tests. From these tests, the would-be teachers' competence is checked. But most of the time it has been seen that these would-be teachers fare badly.
Read this report which was prepared after last year's CTET Result. It is abysmal to see only 5 to 10 % candidates can get through CTET every year. It throws light on the poor condition of the Education System at Higher Level.
After clearing CTET, the candidates can join schools which run under centre controlled organizations like CBSE, KVS, NVS etc. As the exam was done of 20th of Sept., the examinees are anxious to check their Exam Performance.
Important Links for CBSE TET 2016 Result
CTET Result is on the waiting radar. But it may take a fortnight or so. Therefore the candidates can satisfy their curiosity by checking their performance through CTET Answer keys 2016. Link for CTET Sept is active here now.
You shall be able to check CBSE CTET Sept 2016 Result from here.
Check some Important Dates related with CTET Result 2016
| | |
| --- | --- |
| CTET 2016 | 18/09/2016 |
| CTET Result | Soon |
| CTET Marks Cards | After Result |
NCTE had given approval to the minimum eligibility through Notification dated 23rd August 2015 and 29th July 2015 for the teachers who like to become teachers for 1 to 5 and 6 to 8th classes.