This is the time to go digital with Digital India as was launched by our PM Mr Narendra Modi who has been devoted to this dream for very long ago. With that billions of jobs are ahead in the upcoming four years. As per the calculations, there shall be as many as 1.7 crore of jobs in various Computer related sectors.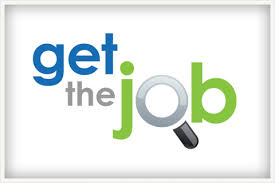 The Digital India Project has the deadline period of 2019. There are three areas on which this concept of Digital India is based. These three areas are – citizens related facilities, Governance and Services and the third one is empowering the citizens digitally.
This vision of Digital India is going to produce more and more jobs for the Indian Youths. Now they need to keep their eyes open and keep themselves updated with the latest techniques required to grab these jobs.
First of all they need to know the areas where these jobs will be created in the next four years. Here below we have listed some of the area where there are many chances of more and more jobs. Have a look at them.
Read about Digital India launched by Sh Narendra Modi
Cyber Security –
This is a big area where the specialists will have a big role to play. There is always a big threat to the Cyber Security.Therefore with everything getting online, this area is more vulnerable. The threat can encompass this technology from anywhere, it may be internal or external. So we have to be ready to cope up this threat and we can do it by employing the experts in the field.
Software Engineers –
The candidates having degree or diploma in Software Engineering shall be in great demand to meet the requirements of the growing Technology savvy people.
Sales Consultant –
The people with the IT background will have a say in this area. They will have to give ( expectations ) their services as the Sales Consultants. Remember online Business is hoped to multiply manifolds in the upcoming years.
The other areas where the professionals can try – Systems Administers, Data Warehouse Manager etc.
So groom yourselves for this upcoming opportunity. Best of luck.