HSSC/HPSC Recruitment – Check Details
Haryana CM Mr Manohar Lal Khattar has announced a bonanza of jobs for the hundreds of thousands unemployed youngsters in the state. This can be described as one of the biggest Recruitment Drives by this eighth-month old BJP Govt which was facing criticism for not publishing Job Recruitments.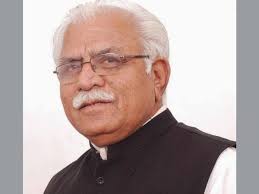 Check all HSSC Posts from here.
There shall be 50,000 jobs in various departments from Education to Health.
It is worth-mentioning that the different advertisements are already out for as many as 12,620 Posts out of which there are 8793 Posts are for the Education Dept for the posts of Post Graduate Teachers and Trained Graduate Teachers.
There are around 946 Posts for Jr  Engineers and 761 Posts for the Doctors in Health Dept besides a lot of posts for the Paramedical Staff that includes the Staff Nurse, MPHW etc. There are a large no of posts for the Vet in the Haryana Pashudhan Department. The Online Applications shall be invited for all these posts and for most of them the Registration shall begin from July.
50,000 Jobs will be out for the youngsters of Haryana
The Govt has already sent the requisition for 24,219 Posts to the Recruitment Agencies for which the Notification may come out very soon. The people of Haryana can also expect the Recruitment Notification for the 7,200 Posts for the Police Personnel soon.
The CM also informed the reporters that the selections shall be made purely on the basis of Merit and Transparency shall be the key factor in the Recruitment. To minimize the chances of Corruption in the upcoming Recruitment, the govt has prepared a new Policy in which the Interview marks have been curtailed from the previous 30% to 12%. The Examination System shall also be made leak proof.
The CM looked dejected when he was asked about the recruitment of BJP Leaders to the key posts in the leading Recruitment Agencies such as HPSC and HSSC.
It is note-worthy that Haryana has been notorious in giving jobs to the youngsters of the state on the basis of Corruption and Nepotism. The BJP came to power with a pre-poll promise to root out corruption during the Recruitment.
Note 2019 – Most of the jobs are out and filled by the Haryana Govt.