Check GSEB TET Result 2020-2021-2022
Gujarat TET Update Sept 2015 – GSEB TET Result is out for July examination. Check Gujarat TET II Result July 2015 at result.sebgujarat.com . Click here for the Answer keys. Check TET Score Card and other Details from underneath. Best of Luck.

The Gujarat Teachers' Eligibility Test Result and Answer keys can be viewed very conveniently from the links given beneath. The exam took place on 26th of July 2015. There are two Papers called GTET 1 and GTET 2. Paper I is meant for Upper Primary Classes ( VI to VIII ) and the Paper II for the Lower Primary Level ( for the classes from I to V ).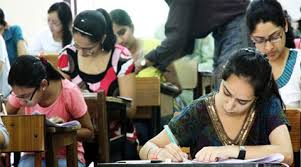 Gujarat Test is compulsory for those aspiring to be teachers in the State of Gujarat. Besides the main qualification such as B.Ed or other Education related courses, the candidates need to go through this Eligibility Test called GTET. Unless the candidates have this Eligibility Test Certificate, they can't become teachers in the state.
GTET Paper 1 Exam Pattern
The Exam for the Paper I was for 150 Marks with 150 Questions. The candidates will have to finish the paper in 90 Minutes' Time. The contents of the Paper were – Child Development and Pedagogy, Language 1, Language 2, Mathematics and EVS. All the questions are equally distributed. It means each of the subject will be of 30 Marks with 30 Questions.
Gujarat TET Paper 2 at a Glance –
Child Development and Pedagogy, Language 1, Language 2 were common between Paper I and Paper 2. The change occurred in the Fourth Paper where the candidates were given papers as per their choice of teaching in the Qualifying degree such as B.Ed. The combination was of Maths and Science or Social Science and Science.
Check Gujarat State Teachers' Eligibility Test Answer keys – TET Result

First of all TET Answer keys shall be available at the official website followed by the Result. The Answer keys shall help the candidates to guess their chance of qualifying this Eligibility Test. This is just the Qualifying Test which is compulsory for getting the jobs of teachers in the state. The Gujarat TET 2015 Result may be out very soon. For both Result and Answer keys check the official link –
http://www.gseb.org/
These days Teachers' Eligibility Tests for various states are being held. HTET will take place on 30th and 31st of August. In the same way Eligibility Tests for other states and the Centre ( CTET ) are either held or underway.
Best of Luck for Gujarat TET II Results 2020-2021-2022.