Breaking News – After a long wait for the Board Exams, it is now clear that Haryana Board will conduct the Exams for 10th and 12th Classes as per the previous schedule. The Board Exams shall commence on 07/09 March 2019. Check the HBSE 10th and 12th Date sheet from here.
Latest March 2019 – The exams for both the classes 10th and 12th have been done successfully. Now the supplementary Exam may take place in Sept/ Oct 2019. The dates will be announced after the March Exam Result ( May be by the end of August )
Download Haryana Board ( BSEH ) 10th and 12th Roll Nos from here.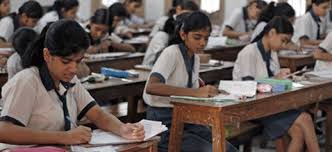 Check Information regarding Secondary/ Sr Secondary Final / Compartment/ Re-appear Exams Information 2019-2020 –
The final exams for 2018-2019 sessions are over. Now the whole focus is on Exam Results. There will be a big phenomena between the March Exams and the Results and that is the Loksabha Election. That may change the schedule of the board regarding the releasing of 2019 Exam Results. Still we   can hope to get it near about 20th of May.
As a result there was the possibility that the Board Exams would take place at the scheduled time. Other reason for not changing the Date-sheet is that there is both the Election time and Festival time ahead.
If the exams were not be held now, there was not proper date for their conduction. It could have affected the studies of the 2nd Semester Studies.
Now the suspense regarding the Exams is over. The letters regarding the Duties and other formalities are dispatched by the Haryana Govt to the concerned schools. So the students must re-start their preparation for the 10th and 12th board Exams right now.
There may be the bad impact on the results of the students of this late revelation. The board must have cleared this doubt earlier. The students as well as their teachers were in doubt as to whether they must carry on with the Board Preparation or start the 2nd Semester syllabus.