This is a welcome news for millions of those who wish to do IT Course Online from any of the Prestigious companies of the World. Now the opportunity has been offered by Search Engine giant Google itself. Google launched Online IT ( Informational Technology ) Course on last Monday.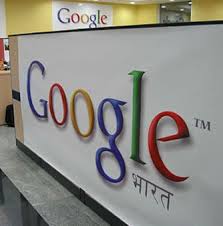 This Online Degree Course shall be taught by American Teachers. Now you must be wondering as what shall be the Fee for this Online Course. So the Fee for this IT Course shall be Rs 9,800.
The duration of the Course shall be 6 months to 9 months. The interested fact is that 50% of the total fee is refundable after the completion of the course.
It is worth-mentioning that Google has focused on Training to Software Developers who can make Android Applications for its Operating System.
For this IT Online Course, Google has made a tie-up with Online Company UDACITY and TATA. There is also the provision for Rs 1000/ Scholarship and there shall be the Google Fair Job Invitation for all the Graduates.
This Google Job Fair shall be held next year. As per the estimate, as many as 3.6 Million IT developers shall be benefited from this Course. Besides Google is in search of those Developers that can do programming for Android Application.
There are millions of Software Developers in India but the country is far behind in producing World Class Applications, says Google MD Rajan Anandan.
So there should not be re-thinking about doing this course. This is the Golden Opportunity for getting enrolled in this Google Launched IT Course.
So this is the end of search for those candidates searching for Good IT Course Online and haven't found any. So what are you waiting for ? Use the following link for getting complete information about the Course –
https://www.udacity.com/google
Besides this course, you shall find good Apps for different courses prepared by Googlers.
So best of luck for your career and be one of those who will pursue this course.