KUK May and December Exam Results 2018-2019-2020 – Semester-wise and Yearly Outcome
Thousands of Students of literature pursuing their PG from KUK are in a waiting mode for their December MA English Exam result which hasn't been declared so far causing a lot of problem for the concerned students.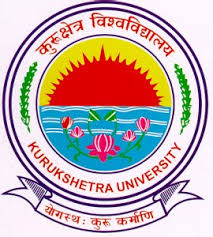 The university is notorious for its shoddy attitude towards such matters such as the Result that affect the career of the students straightway. The final exam date sheet for the May exam has appeared and the students have received their previous results.
Latest – For the session 2017-2018, students can check their English Literature Result from below. It came out in August ( 21st August 2018 )
Read – Scope after MA English Literature
What will happen if the students get the re-appear in any of the papers of December Exam ? The students will not be able to fill this time Re-appear exam, consequently their their one chance will be missed and that will be a great blow on their Career. It is hoped that KUK will announce the MA English Result very soon so that the students may feel relieved.
Check KUK MA English Result – Regular/ Re-appear
University offers MA English in Private and Regular mode for thousands of students of the state. For the Regular students it is in Semester mode and for the Private Mode it is in Yearly Mode. For the former there are 20 papers in all and for the latter there are only 10 papers which they have to complete in 2 years' period.
The only relaxation for the regular students is that they get 20 marks for CCE which help them in improving their Exam score. The whole syllabus can be summarized in to English Literature, American Literature and Indian Literature.
There are novels, dramas, Poetry of the likes of Wordsworth, Robert Browning, T.S. Eliot, R.K Narayanan, Lawrence etc. Besides there is the male as well as female criticism. There is also a paper of ELT and Phonetics which is very necessary for improving the pronunciation and having the knowledge of the nuances of English language.
Now the whole focus is on the MA English December Result. As per the information from our sources, the Result may be out within a few days. Therefore, the candidates can check their result by visiting the official website of the university.
Click here for your KUK MA  Results.
Official Link for Kurukhetra University Results
Best of luck for your Result.