Check Kurukshetra University Results for 2017-2018-2019 - KUK Latest Session B.Ed results from below -

The Exam for UG Private Candidates have been finished in April 2016 and now the Exams ( Under Graduate ) for the Regular Students are going on. The result for these exams shall be announced soon at the result portal below.
30th of May 2018-
The university is conducting the exams off all classes except PG classes this time. PG classes exam will be conduct in June 2018. The result of all classes with Semester is out within a month. So UG class students  expect their result in the starting of July. Then admission begins for further classes. This time KUK will give admission online.
PG 2018 Exams have begun from 1st of June 2018. All are the theory papers.
26/09/2017 - Check BA 1st Year April 2017 Exam Result from below - Latest
12th June 2017 Updates ( Topper of the University) - In the recently declared B.Sc 1 Result, Ananya Rana of Dyal Singh College, Karnal has topped the KUK. She secured 397 marks out of 420 ( 94.5%) .

Good News - The biggest university of the state has got the A+ Grade now. The greatest achievement is that now the university is included among the best 100 universities of India. It will certainly enhance the quality in education and result of Kurukhetra University.
Updated on 22nd Dec 2016 -
The Latest Result is of MA Punjabi Previous Year held in May 2016.
Now all eyes are on B.Ed Result. Maharishi Dayanand University has unleashed the Degree of Education Result. However, KUK is still asleep. Students can expect their result immediately after Diwali festival.
New* KUK Results January 2016 - BA 1st Sem December 2015 Result From Roll No 5304942 to 1144470298 is available to be viewed on 11th of July 2016 below.
The University has declared the following Results - M.Tech, MCA, M.Com Final Dec 2015, MA, English Final Dec 2015, B.Sc 5th Sem, MBA HM, Final and more. Check them from the links below.
B.Ed Result Update - The Results for B.Ed Result 2015 Part 1, 2 and 3 has been declared today i.e. on 8th of October 2015. Check your result from below - Best of Luck
KUK has conducted the Exams for Semester and Re-appear candidates in Dec 2015. The Result for Dec Exam shall be out in Feb or March.
Kurukshetra University Kurukshetra in short known as KUK is one of the largest and oldest universities of Haryana. The other universities are MDU, Ch Devilal University, HAU, GJU, MMU and other Private and Govt Universities.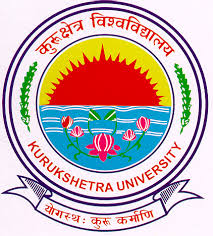 There are many thousand students who come here at KUK for doing many courses such as - BA, B.Sc, B.Tech, B.Com, BBA, B.Ed, BCA, MA, M.Com, M.Sc, M.Tech, M.Phil, PhD  in regular and private mode, yearly and semester-wise. There are a large no of colleges which are linked with this veteran university.
*Check your KUK All Classes Results from here. ( You can check all your results of Kurukshetra University from here.)
The Admission to these courses are given on the entrance test basis and where the no of seats are good on the basis of marks in the previous classes.
The session for almost all the classes start from July and then exams for the yearly mode for the yearly programmes are held in April and May and for the semester system they are held once in April or May and other time in November and December.
The Results are declared with one or two months of the exam. But these days exam results are being produced very late by KUK causing a lot of frustration among the students.
Sometimes the Exams for other session begin, but the result of the previous sessions don't come and that causes anger and more and more frustration among the examinees.
Read the position of Indian Universities among Top 100 Asian Universities - China tops the List
KUK B.Ed, BA, B.Sc, MA, M.Sc and other Classes Results 2018-2019
The students of this region take admission to various courses every year. The admission tale place for On-Campus and Off- Campus. There is cut-throat competition among the students to get admission especially for the Science Courses such as M.Sc Physics, Chemistry, Mathematics and Research Courses such as M.Phil and PhD etc.
The more competition is for Exams, to clear the exams and to top the classes and for some students to get pass marks. So Results are very important for the students to know. That's why we are making efforts to link ourselves with the KUK 2018-2019 Results.
KUK MA English Result can be checked from here.
Most of the Results have been declared and KUK is under process to declare other results very soon at its official Result Portal.
| | |
| --- | --- |
| Name of  the Blog  | KUK Results 2018-2019 |
| Date of Exams | On Various Dates |
| Exam Results | Available  |
| Official Website  | http://results.kuk.ac.in/ |
KUK Recruitment 2017-2018/ News -
Now we shall also provide you the latest information regarding with the events/ recruitment in KUK. The KUK has released the job notification for the posts of Medical Officer ( 03 Posts - 1 Female/ 1 SC / 1 Gen) and Dental Surgeon - 01. The last date of applying is 31st of August 2016. Read more details from below -