This is the time of board results. All the state boards and Central Boards are declaring or are ready to declare the Results of the board Classes (10th and 12th) almost every day. The students are getting good marks, there must be a few who aren't. So for them the future is bleak. Mind is full of anxiety and jealousy. Jealousy about friends' success is quite natural. Remember the movie 3 Idiots.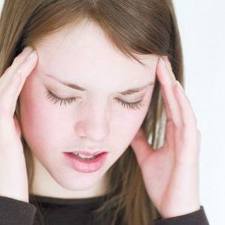 So the students who have poured hard work all the year, will certainly have a big reason to smile. They must have got merit or first division and must be engaged in throwing parties and making programmes for the tours.
But the unfortunate ones who have not been equal fortunate must be facing a hard time. They are fail because of many reasons – most of them are due to lack of hard work or lethargic approach to their education or other reasons.
But we have not to discuss the reasons in this article. In this article we have discussed the Remedy that can have some solution for them and besides consoles them.
Always Remember that Success is always preceded by Failures :
Don't let yourself down with the temporary failures. Failures are the stepping stones of the success and very necessary in life if you want permanent success. So learn to welcome every failure as well. You will feel light-hearted.
Learn from your Mistakes :
You should have the capacity of learning from the mistakes. If you learn from your mistakes, then they are not mistakes, they are lessons. If you don't, they will certainly become blunder. Learn and take pledge not to repeat them in future. So find out your mistakes that have caused fiasco in your Board Results.
Always move ahead :
There are some people who break down due to the failures and forget the habit of moving ahead. Whether you are successful or unsuccessful, don't give up this habit. If your result is very poor, be occupied with your studies again and keep doing that until you get the lost success.
Be Optimistic :
Optimism ( Positive Attitude ) instills inordinate confidence and zeal in you. So always keep positive attitude towards life and its problems. Your problems shall be halved if you have optimistic attitude towards life.
We know that it is very hard to handle such situation. But there is no alternative. Make strategy of preparing the syllabus and strike it.
So following these things you can overcome this temporary phase of depression and failures. Start hard working again. Best of luck for your future.